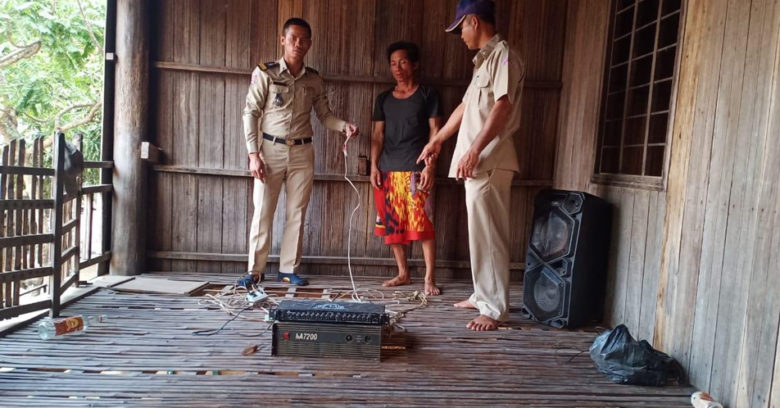 <! –
->
Kratie: A man was seen having seizures and died shortly after he was electrocuted while singing karaoke, but he was: He got drunk and put his hand to the front of the cable.
The victim, identified as Sok Lim, 46, lives in Sre Tacheen village, Sambok commune, Cheng Prey district.
Police in Chetburi said on March 3 that the victim, along with several other villagers, had been drinking at home. One of the villagers. While drinking, they lit a generator to put on a bucket of karaoke. After igniting the engine, the victim brought the tank to the fire to sing the karaoke but held it in front of the link. The power cord was immediately engulfed in flames, with no one to help.
The case is thought to have been caused by the negligence of the victim while intoxicated.