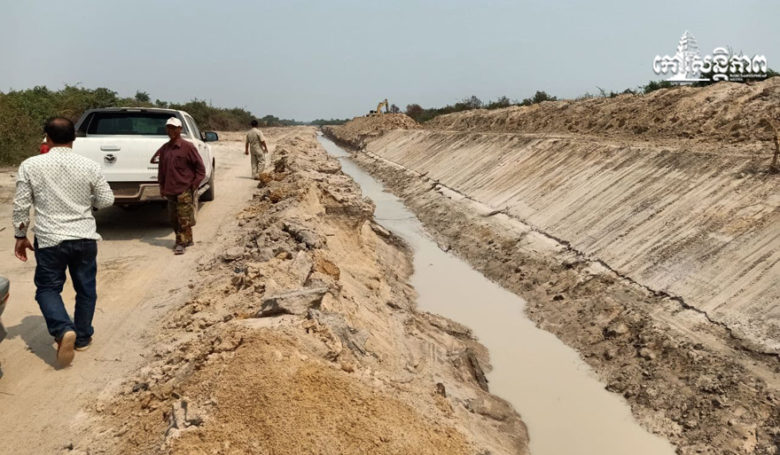 <! –
->
Kompong Chhnang Province: To facilitate the traffic by water, as requested by the people who moved the floating houses to the land in the village Kompong Tro commune, Boribo district, cost a commune office budget for 2020 digging a canal with a length of more than 2 km Meters with approximate cost More than 150 million riels. This is a statement made by Saing Kim Sorn, chief of the commune chief, who was confirmed last Sunday.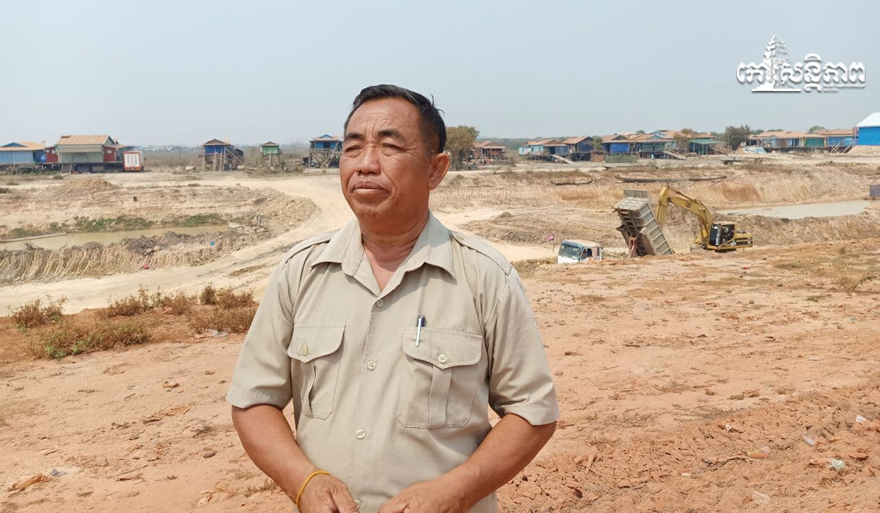 Sank Kim Sorn, the commune chief, said that the canal that the excavator was digging had a bottom of 8 m above the mouth Meters and 4-and-a-half-meter depths pumping water from Tonle Sap Lake to Kompong Preah pagoda are more than two kilometers in length with Where people moved floating houses to land. This budget is the budget of the commune office for 2020, amounting to around 150 million riels.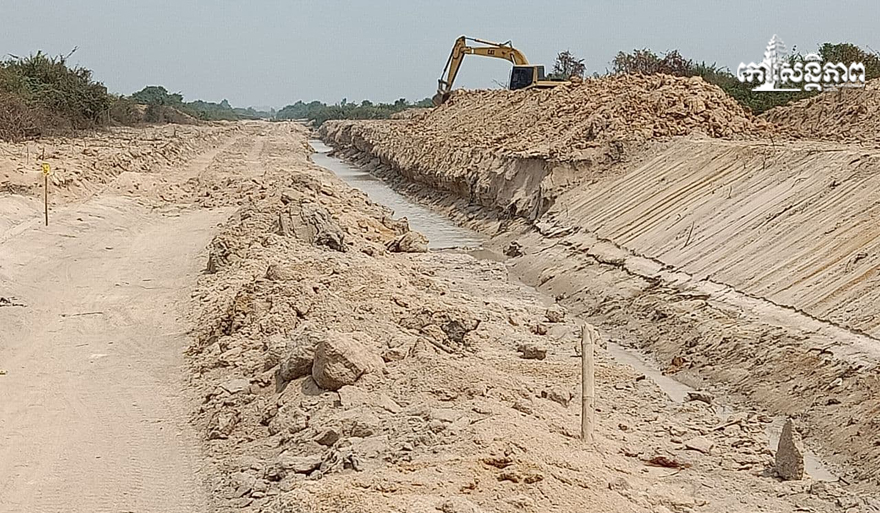 He said the digging of the canal was also at the request of the people who want the canal to allow them to He moved water to their homes because people now move to their homes that are floating around. There is no way for a boat to stop on the river For safety they have to send them one charge, and when they have to go fishing they have to pay for the ride Another expensive motorbike. However, for the children who have children to be separated from their future families, he will be allocated land along the canal. Man is born, but the ground is not.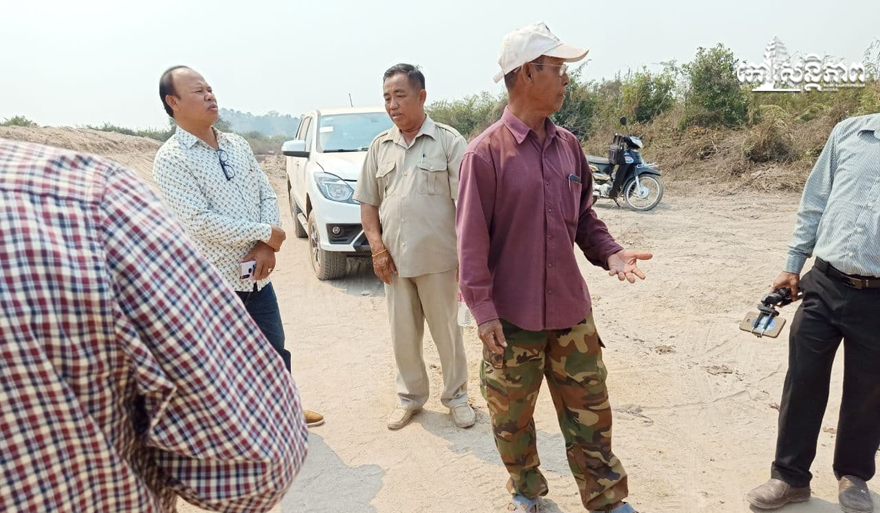 It should be highlighted that: After the transfer of the floating house to the land, the C ឆ្នte d'Ivoire authorities set up a canal system A series of waterways in conjunction with the dam as a roadway to facilitate the movement of residents who are currently relocating As a result, 100% remain intact Only housing, but no longer as before. (Editing by: Thida)