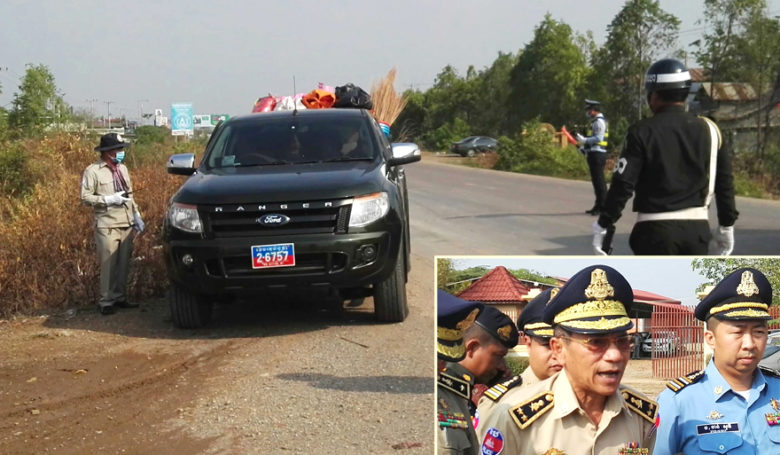 <! –
->
Battambang: Land traffic police forces across Cambodia have begun to enforce and enforce the 39th Sub-Traffic Law. May 1st. Separately, for the province of Battambang on the day of the new traffic law enforcement, the Provincial Road Traffic Police Force deployed 15 destinations across 15 districts and cities. According to Provincial Commissioner Gen Ouch Sokhon, who interviewed reporters as he led law enforcement. This is directly in line with the destinations on National Road 5.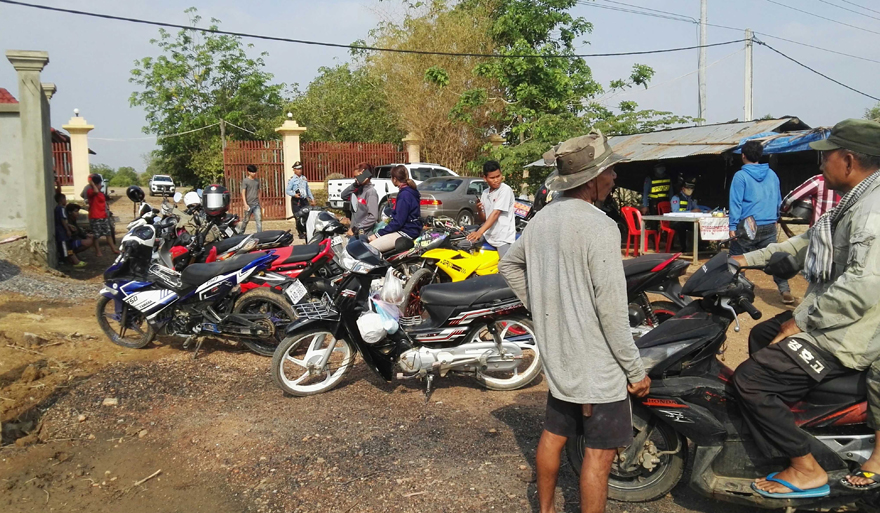 Ouch Sokhon, the provincial commissioner, said that the first day's operation to enforce the Land Traffic Law Sub-decree 39 The traffic police force is deployed to 15 destinations on national roads and on city streets. To enforce the law and to monitor the passengers Cars using vehicles on the road. The provincial commissioner confirmed that earlier this morning we had seen a large number of motor vehicle users obeying the law but still Very few passengers and motorists still do not obey the law.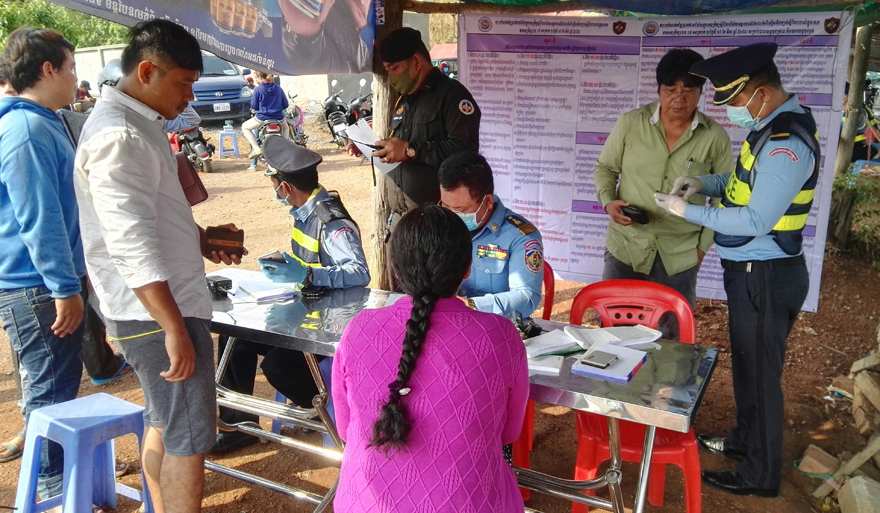 However, he also called on citizens and officials of all institutions to adhere to the Road Traffic Act. According to the Traffic Law, Sub-Decree 39 is severely punished by passengers or motorists There is no mistake and this penalty is no exception or understanding so we have to respect the rule of law.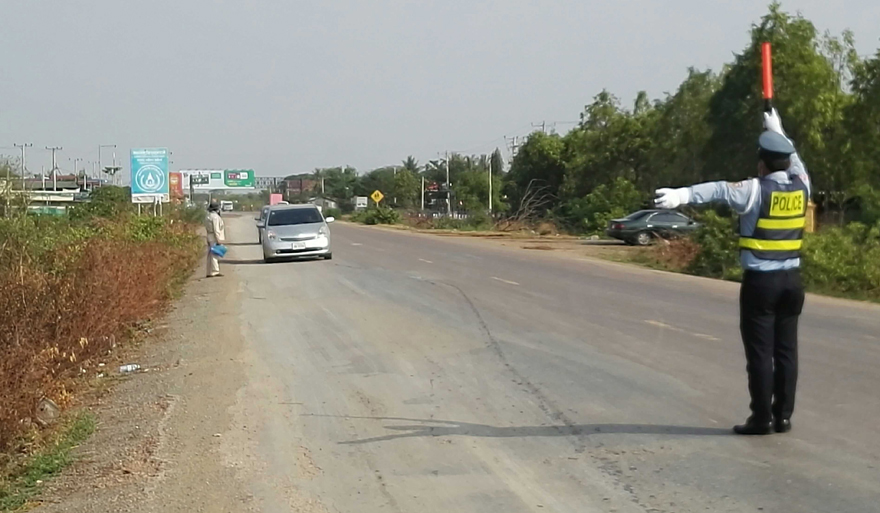 On the eve of land traffic law enforcement, officials were seriously fined. This is also noticeable on all types of vehicles that have been busy all the time. Little wonder on the start of this new traffic law Go back. It is unknown how busy vehicles are on the streets each day and calm down on the roads. What is the start date for this law?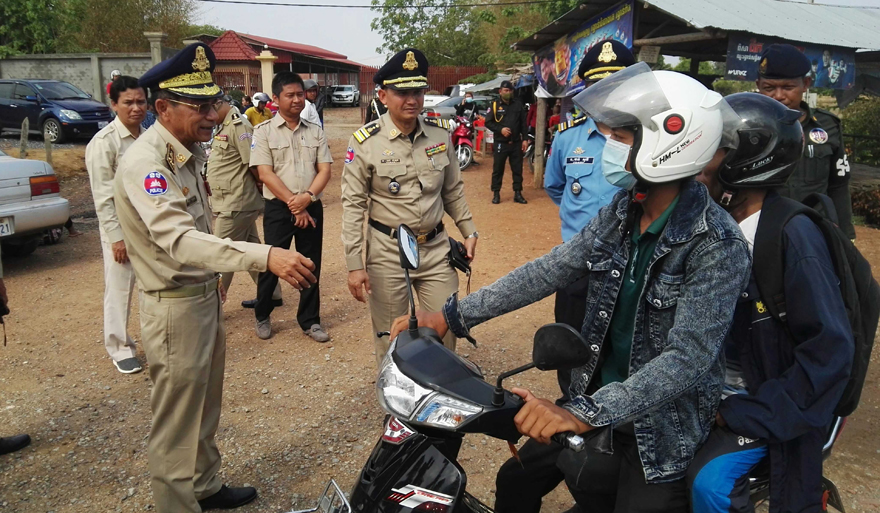 But sources who know this may have whispered that the vehicles could be used illegally. Such as drivers without a driver's license, a car without a valid document, etc. And there may be some corrupt officials who have benefitted from the carriers or the owners of those vehicles as providers. The sign had just disappeared from the sidewalk on the side of the road, but they could have been in the middle of the night for the traffic And the eyes of the masses.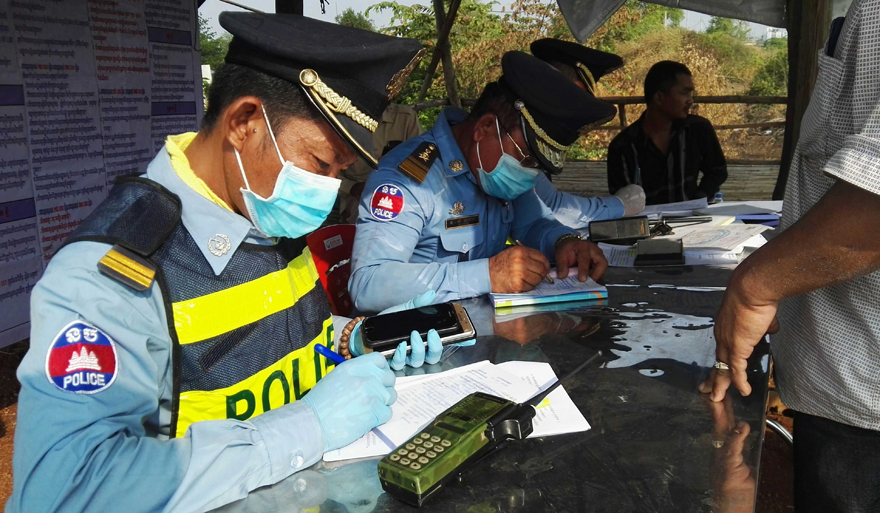 However, if this is the case, owners of carriers whose vehicles are undocumented should be involved.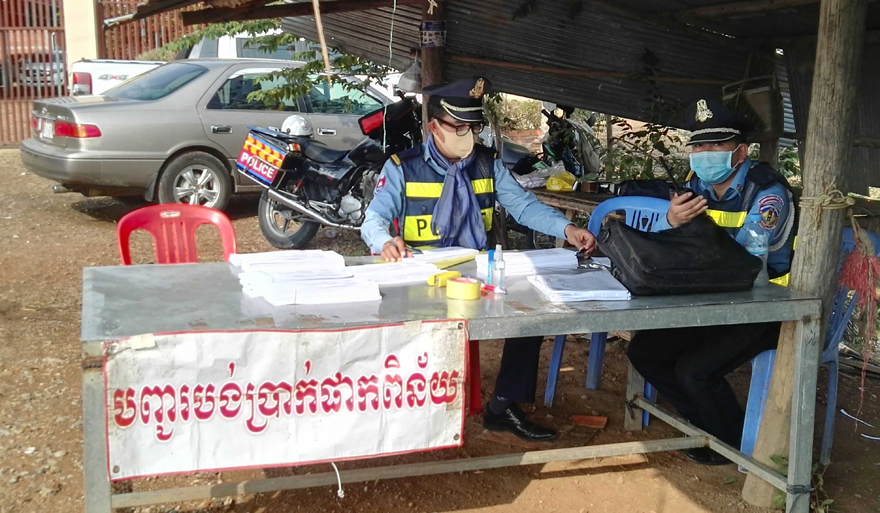 Also, some corrupt officials should stop bribery activities with the wrong vehicle owners. Instead, it is advisable to encourage and encourage car owners and truck owners to use illicit vehicles Overall, respect the law just fine.