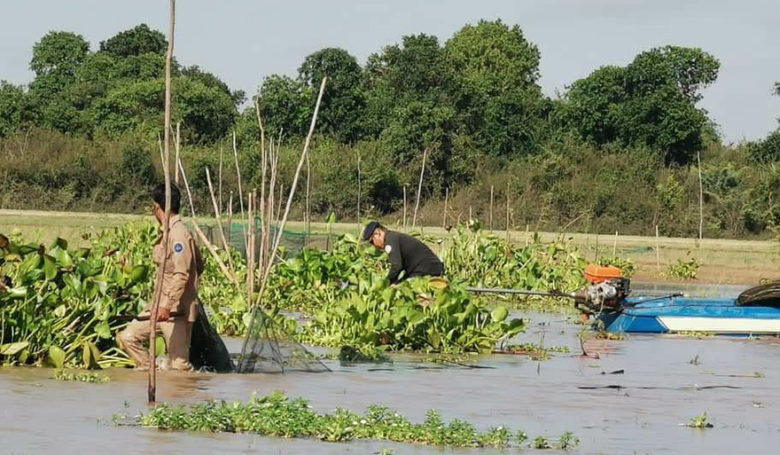 Kampong Chhnang Province: Joint authorities, including Sangkat Fisheries Administration officials, military police officers and local authorities on the afternoon of July 17, 2020
Crackdown on fishing crimes in Ses Slap village, Boribo district, while both crimes
This continues in the off-season.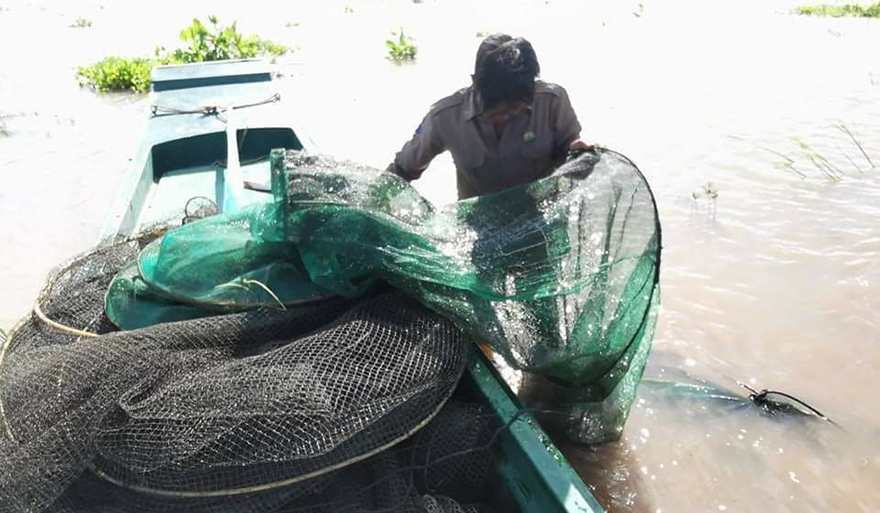 Mr. Chhim Ban, Sangkat Chief of Boribo Fisheries Administration, said that with the guidance of the Director of Fisheries Administration as well as the Provincial Department of Agriculture. From the suppression and prevention of fishing offenses during the closed fishing season, the joint authority includes the military police, fisheries officials
Phal and local authorities cooperated to crack down on fishing crimes at Ses Slap village, Chhnuk Trou commune, Baribo district. A total of eight people and four ballistic boats were used in the operation.
As a result, the police cracked down on 8 nets, equal to 350 meters in length, swallowed 8 nets, 180 poles and stabbed them. Release 20 kg of mixed fish into the fishing grounds.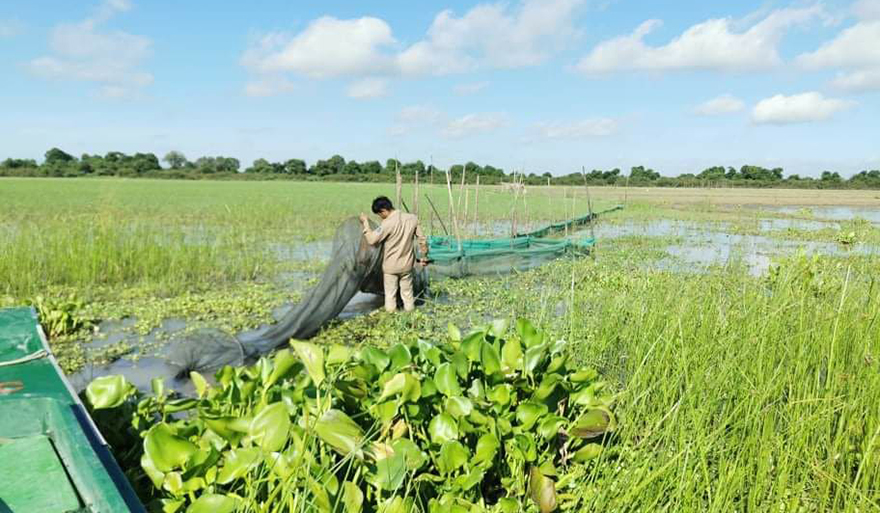 Mr. Chhim confirmed that the crackdown on small-scale fishing was placed in shallow water to seize the location. When the water rises and the fishing season arrives, they commit a crime at that location.