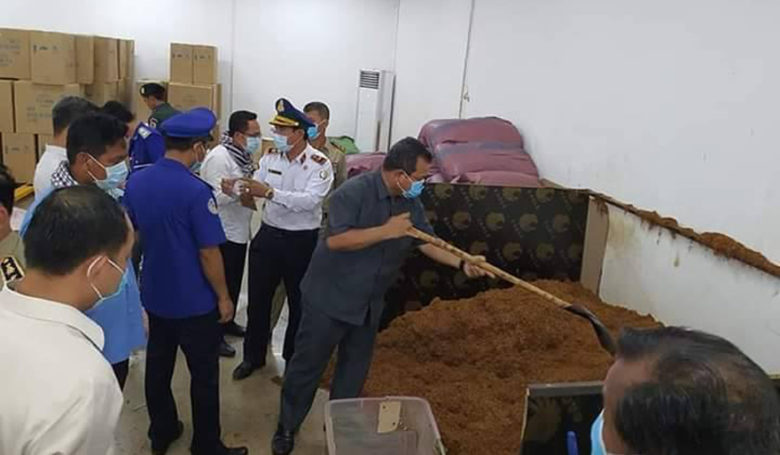 <! –
->
Kompong Speu: A Interior Ministry police team led by a lieutenant colonel and a deputy prosecutor have cracked down on illegal cigarette production The crackdown seems to have prevented the media from leaking information and journalists. Nor are they allowed to cover the news, in other words, a mosquito net.
According to the source, the crackdown on illegal counterfeit products took place in Yeang Ang commune, Thpong district, Kampong Speu province. The undercover operation was revealed by a police officer from the Ministry of Interior this afternoon. 27 May 2020: Phnom Kruol village, Sraya commune, Trapeang district, Kampong Speu province, forces of the Anti-Counterfeit Products Committee One counterfeit product. However, officials who came down said they did not know the outcome, but the truth was enough.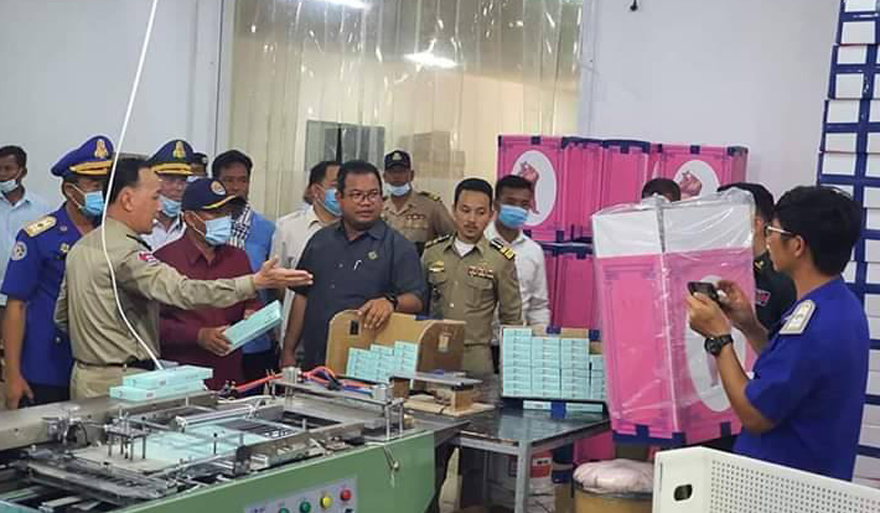 It was not until May 28, according to a police officer who went undercover. This operation is complete and do not want to know.
No specific source could say that the owner of the illegal smoking facility was arrested Also, even small authorities and journalists are not allowed.
But despite this secret crackdown, Kong broke down because anything forced to hide was even more curious…. The result of the crackdown was complete, with no result.
More information, we will release after the fact and ask the people at the scene to assist with the information.