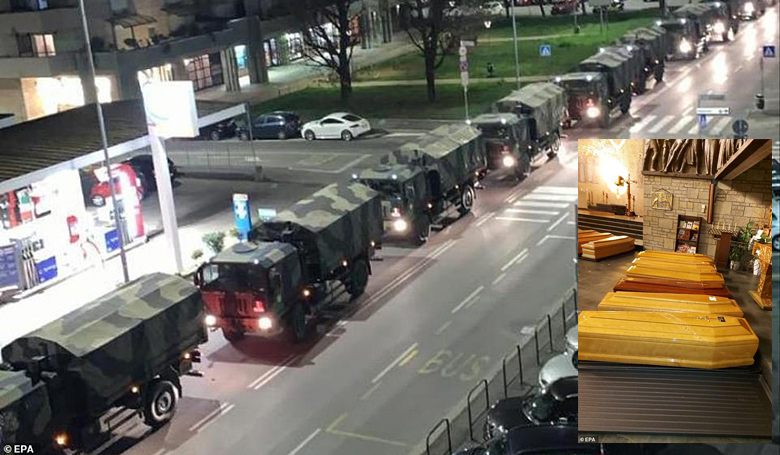 <! –
->
Dozens of coffin victims of COVID-19 were transported in Italian military vehicles to cemetery Northern Italy last night, according to dailymail.
The military convoy carrying bodies from Bergamo on Wednesday night has grieved the most in the history of the Italians. And in this country.
The cemetery in Bergamo could not cope with the rising death toll in the city. More than 4,300 patients with CAV-19 were killed and at least 93 died.
Giacomo Angeloni, cemetery manager at Bergamo, said at the time that the cemetery staff was inadequate and that approximately 24 bodies were buried daily. This is higher than normal, including non-viral fatalities, we're dealing with, and that's why The military has to help transport the dead bodies Rice to the neighboring province.
An army spokesman confirmed on March 19 that 15 military vehicles and 50 soldiers had been deployed to pick up the bodies. Neighboring provinces.
Italian media said that about 70 coffins were taken to the cemetery last night and some military vehicles. More from Bergamo.