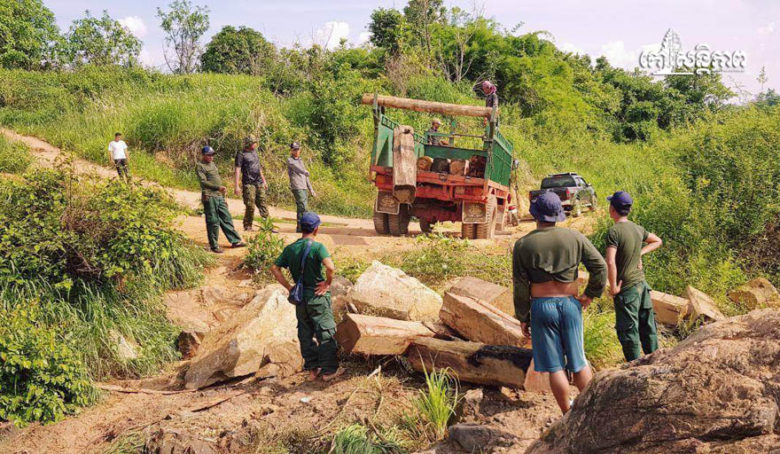 Ratanakkiri Province: 33 pieces of mixed red wood were confiscated by the provincial authorities and stored and handed over to experts. The crackdown took place on July 11, 2020 at the crossing point of the Sesan River, approximately from the Phum Krom corridor. 300 meters in Badal Village, Sesan Commune, O'Yadao District, Rattanakiri Province. The joint force consists of environmental officers, O'Yadao district police force, 623rd Border Guard Force and O'A district district military forces. Yadav, too.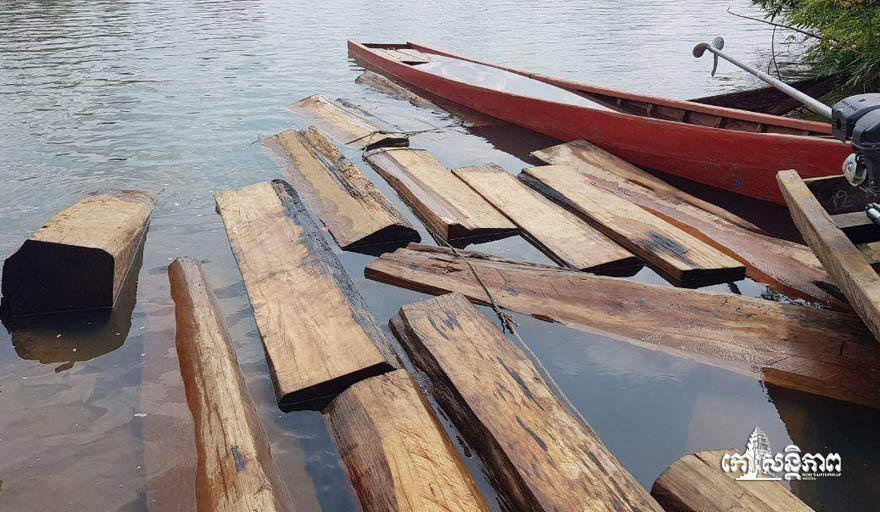 Colonel Sok Min, Commander of the O'Yadao District Gendarmerie, said on the afternoon of July 12, 2020 that the above operation There was an indication from HE Thong Savun, Governor of Ratanakkiri Province, and Brigadier General Thao Yen, Provincial Gendarmerie Commander, Major General Yin Chamnan, Provincial Police Commissioner. Coordinated by Mr. Ngin Pech, Prosecutor of Ratanakkiri Provincial Court. "Before the crackdown, our forces used boats to patrol the Sesan River in the O district," he said. Yadav just found the wood hidden by the traders in the river and confiscated it. Leave.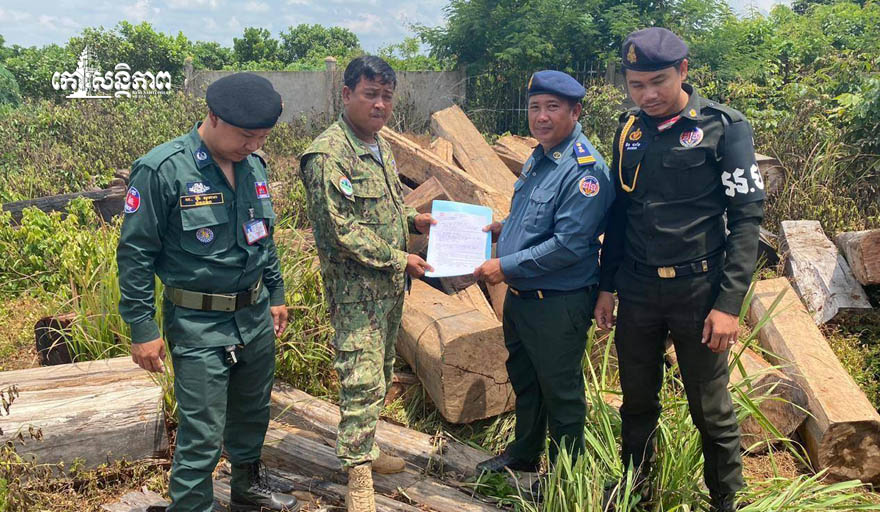 As for the 33 pieces of mixed red wood, they have not been measured yet. He said that due to the geographical location above, it is favorable for Cambodian and Vietnamese timber traders to steal timber to Vietnam. Mr. Ma Vichet, Chief of Oryadao District Unity Command, deployed 24 hours a day to monitor the crime. Also. The exhibits were handed over to the environmental officer for safekeeping.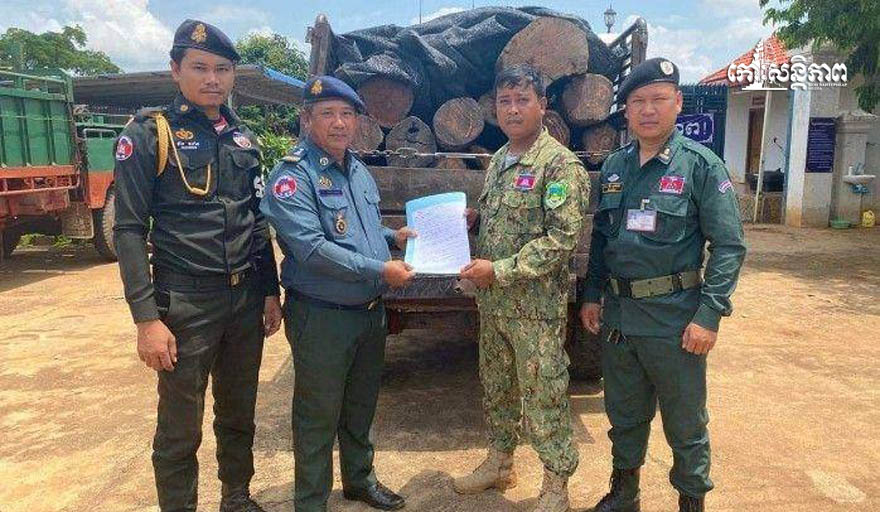 In relation to the above case, the source revealed that the timber business started to run smoothly due to Vietnamese traders Give money to some corrupt authorities stationed in the corridor, and some corridor leaders also allowed Vietnam to stay Waiting to buy wood from traders. By: Pang Vin