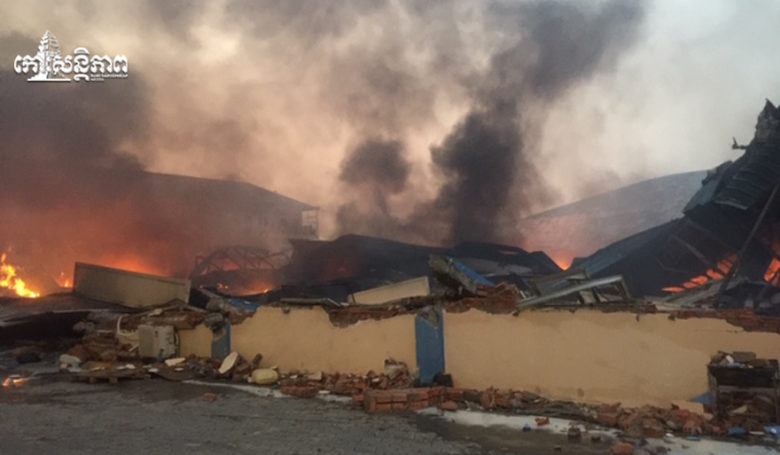 <! –
->
Phnom Penh: A cigarette factory near Prey Speu temple has been completely engulfed by fire Residents living near the scene broke up at 1pm on the 27th. February 2020, at the point where the cigarette factory is located in Srach village At 2nd neighborhood Chao Por Sen Chey district.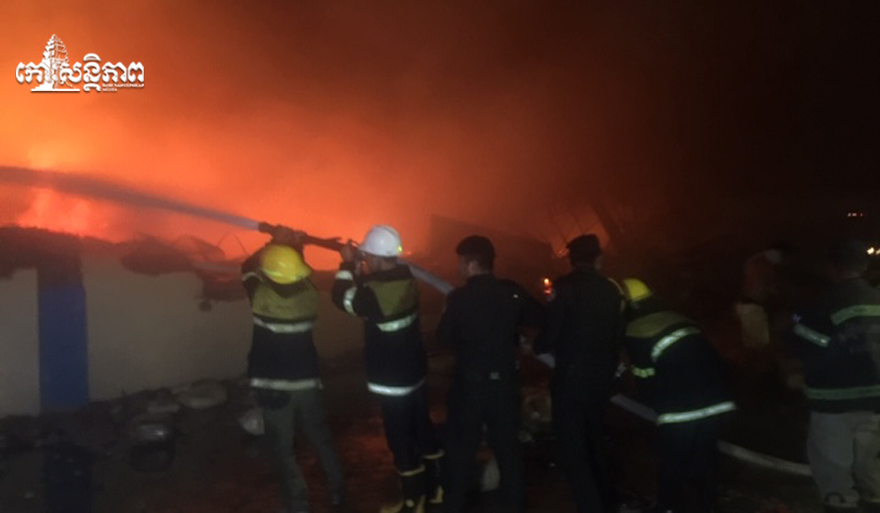 According to security guards at the factory, the factory had been suspended for more than a month There are more than 20 workers at this factory.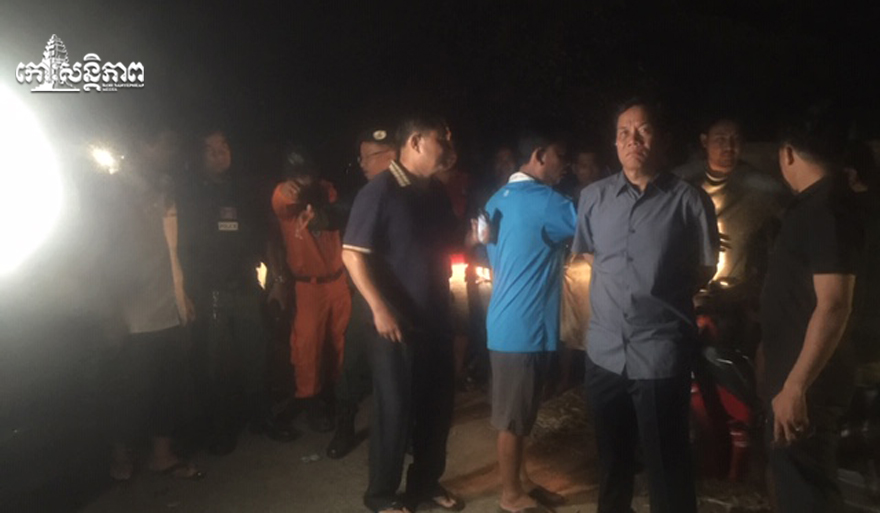 According to the source, before the accident, workers were sleeping, and the flames were in flames. More than 10 fire extinguishers have been extinguished, but the fire has not subsided. The fire continued, and citizens reported to the police to call the fire truck Firefighters came to extinguish the flames immediately, but the flames were too intense and the fire truck was not extinguished, only to prevent it. A fire broke out on the homes of people living near the scene, and people living near the scene of the accident gathered their belongings. Out of the rental house fear the flames The fire arrived.
During the incident, the presence of Phnom Penh governor, Por Sen Chey district governor, came to coordinate the scene. Also.
The fire at the top of the cigarette factory caused the entire building to be completely torn down, with only a few walls left for unknown reasons. There were no immediate reports of injuries or injuries.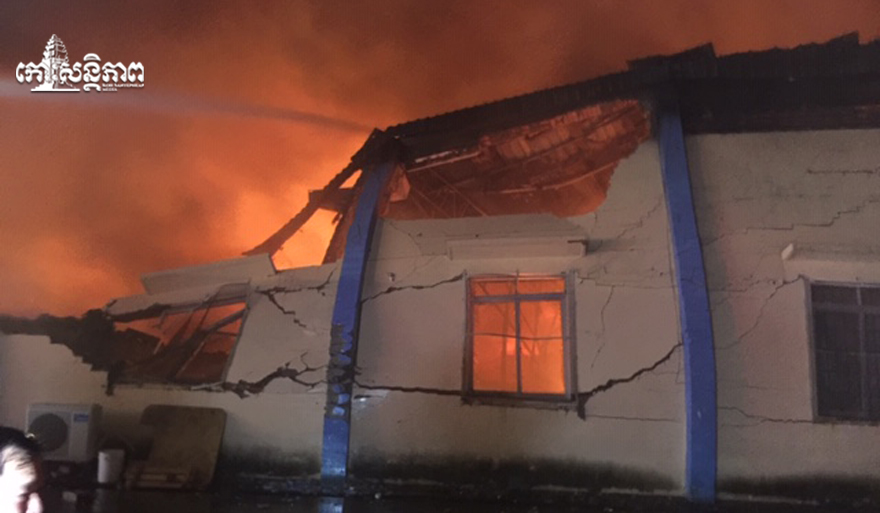 In that incident, the authorities used several fire trucks still do not know how many, because the fire. The fire was not clear until 1pm until the morning of February 27, and the fire was not extinguished and the fire truck was still out. Still water spray. (Editing by: Thida)