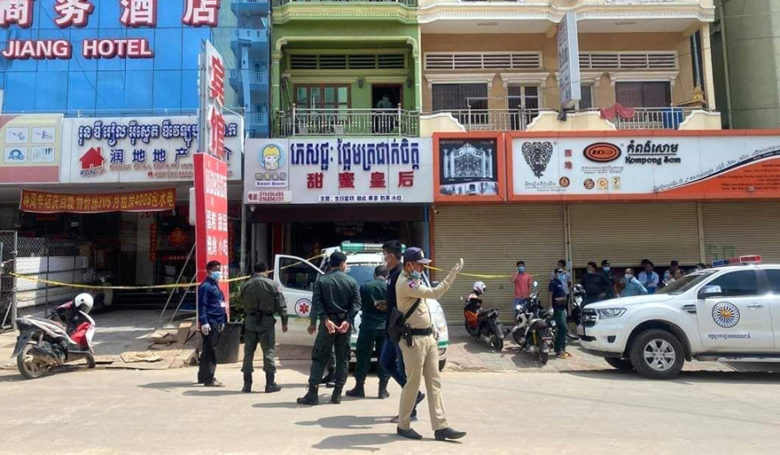 <! –
->
Sihanoukville: A group of Chinese men, three boys and one girl, burst into violence, using a sharp knife. One person died and three others were seriously injured in the accident at 10 am on April 15 at the spot Group 2, Village 1, Sangkat 2, Sihanoukville.
The cause was not immediately clear, as the three victims were recovering at a hospital, authorities said. 4 Chinese 1 – Chhou Huaing, male, 32, boss, bakery manager, place of death (dead) 2 – Chang Khun sex 20-year-old male pastry worker at the scene 3-year-old Lian Chin Cao male 33 years old as a pastry worker At the scene and 4-year-old Lee Jian Yuan, 30, (Chhou Ho's wife) Gasoline) stays where poverty.
The three victims are currently being treated at Preah Sihanouk Referral Hospital and authorities are investigating.