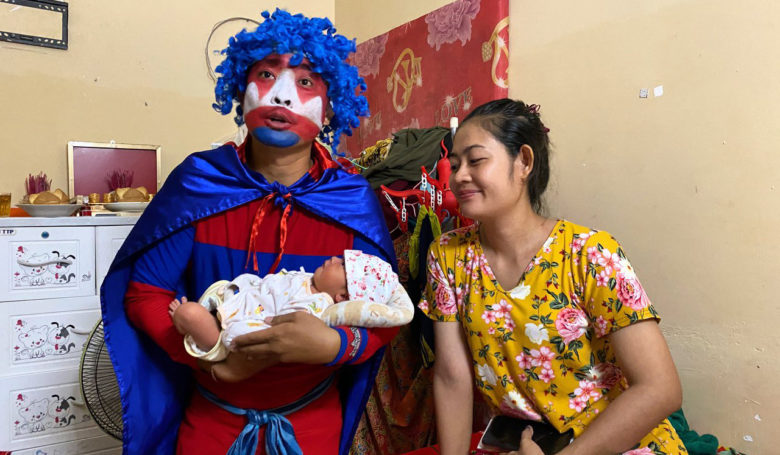 Phnom Penh: Unexpected and should not be a problem when they are spotted A baby girl was dumped on a pile of rubbish and found by residents and garbage workers on a pile of rubbish next to a light pole One place.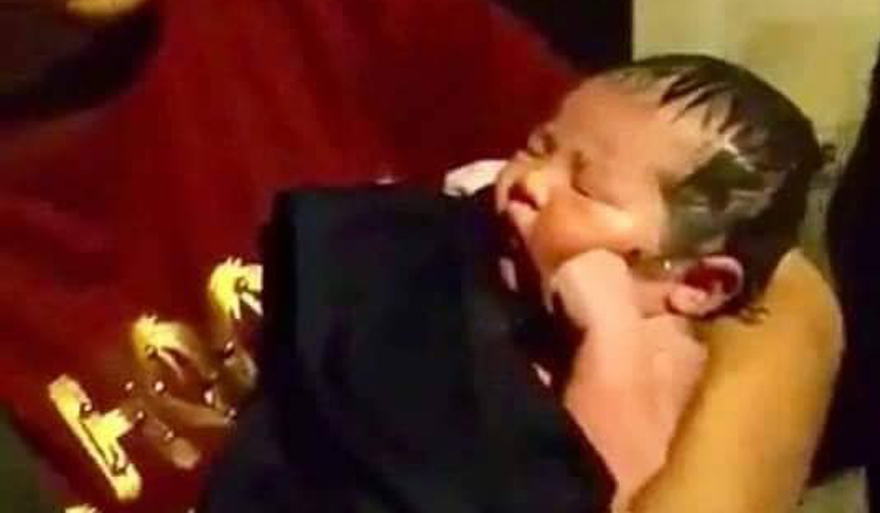 No one knows if any naughty mother or father abandoned their child like this animal last night. On July 2, 2020, at the garbage dump in front of a garment factory near Kramuon Market on National Road 2 in Prek Talo Village 1, Sangkat Chak Angre, Khan Meanchey, Phnom Penh.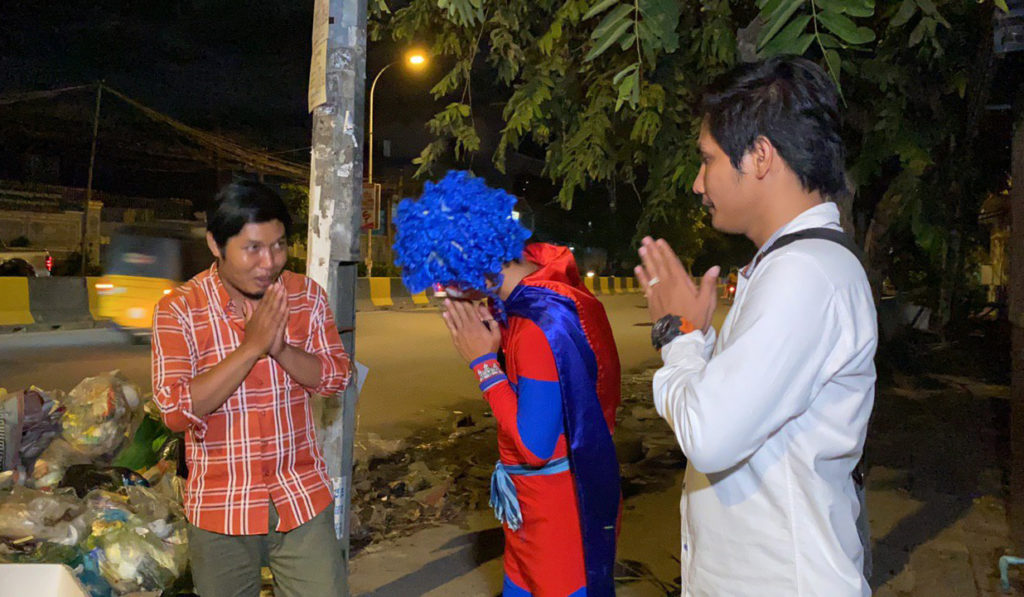 Ms. Ly Kheang, Member of Chak Angre Krom Sangkat Council, said that the baby girl who was abandoned on the rubbish pile was taken by a man The couple who picked up the baby took care of it. On the afternoon of August 3, 2020, the baby was brought to Chak Angre Krom Sangkat Hall for various procedures from Chak Sangkat Authority. Angre Krom heard and to legally confirm that he was willing to raise and take care of like a child.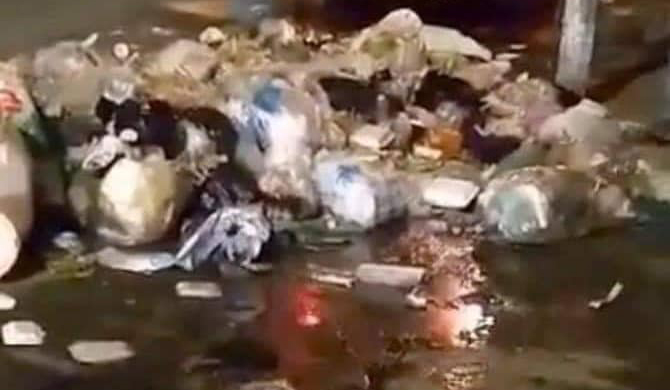 The couple described that they, the couple, were selling hot meat and grilled meat in a cart, had just arrived. Sold nearby for only 3 days. She said that on the day of the baby, while her husband was eating with a few other friends nearby. For sale.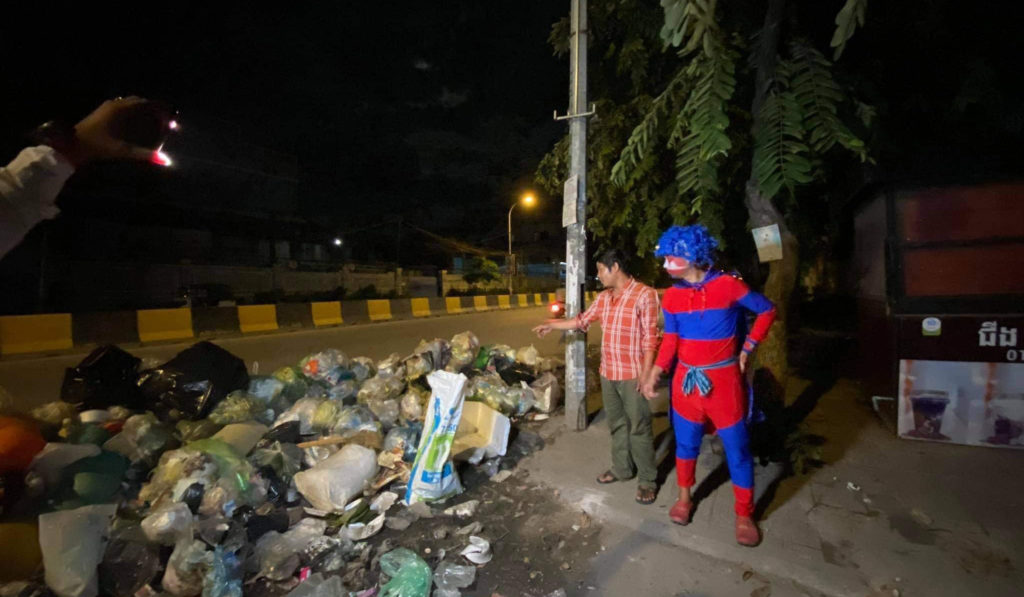 He said that after a while, a Cintri truck with garbage workers followed the garbage collector and took a sharp metal rake with three faces. Garbage thrown into the trunk of the car When the garbage truck arrived, suddenly heard the sound of children crying. At that time, a worker suspected that it was the sound of a kitten crying because it could not be suspected that it was the sound of a kitten crying.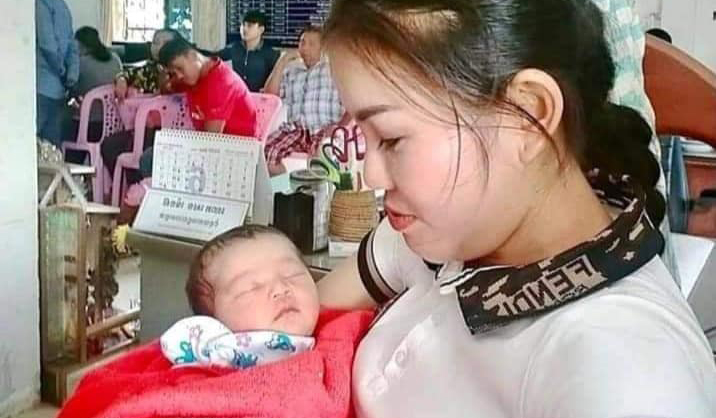 When they heard the sound of crying, they looked around and saw a baby still alive, crying. ឮ Slowly, the woman who sold the hot pot rushed in and took it out of the rubbish pile full of big bags ⁇. Both emotional and very sympathetic, not knowing that any mother or father abandoned his child like this.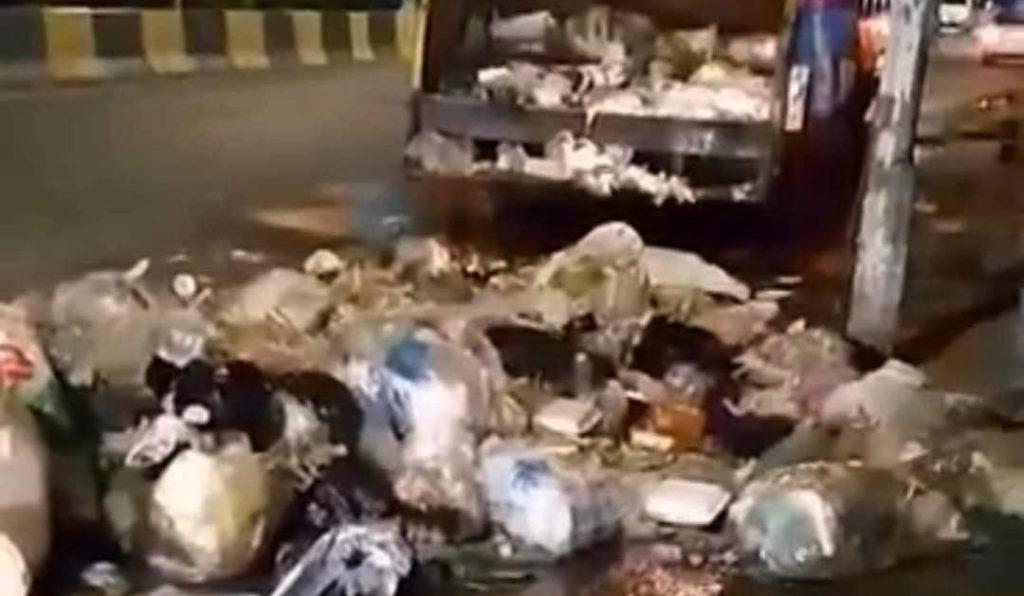 Sources said that on the morning of August 3, the couple sold the baby from the pile of garbage. Go for a checkup at the hospital. Doctors said the baby was fully functional, but one ear was bleeding from being abandoned. The rubbish piles allow the dirty waste water to flow into the ears. The doctors continued to monitor on August 4 with the utmost care.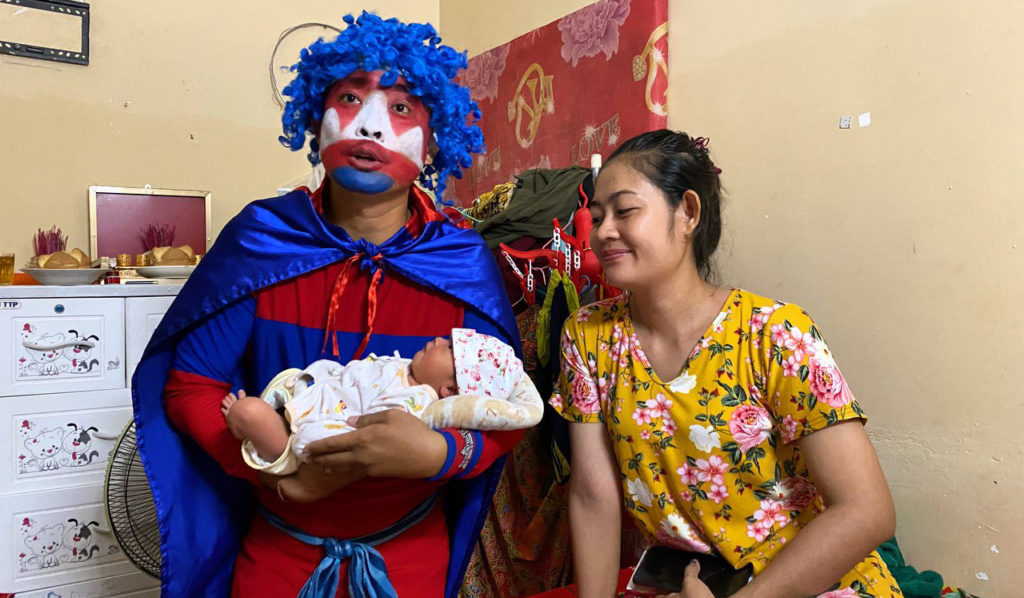 In compassion, many benefactors brought milk as well as packaging materials for the baby To the adoptive mother, and each one expresses her condemnation for abandoning the child like this animal.
Please note that the couple who adopted the baby already have two daughters, plus one baby. Here are three daughters.