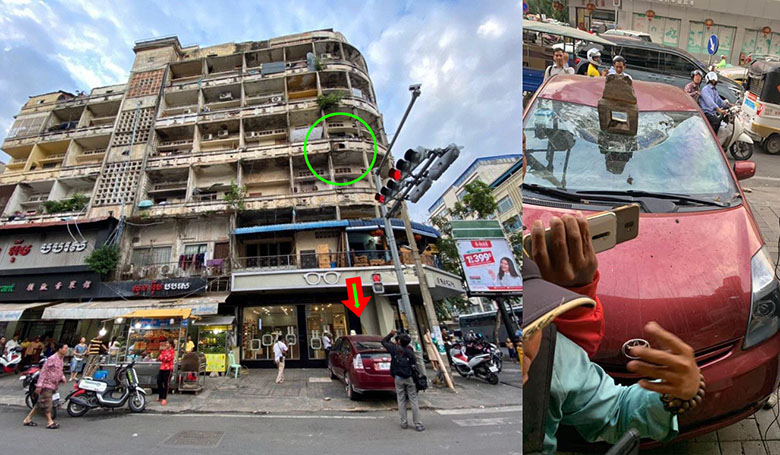 Phnom Penh: On the afternoon of July 24, 2020, a large piece of cement fell from a house On the third floor, a car below was badly damaged, but fortunately no one was injured.
The incident happened at 5:30 pm on July 23, 2020 in front of EYEHUT eyewear store on Cambodia Road. Under the BS BS traffic light at the corner of Monivong Blvd, Sangkat Monorom, Khan 7 Makara.
According to sources, prior to the incident, there was a red Pros car with license plate number 2BD-8348 of a female employee. EYEHUT eyewear store parked here regularly, but at the time of the incident, more than 10 kilograms of cement fell from the floor. Three of the five-story buildings caused damage to the vehicle, but fortunately no one was injured.
The source added that in relation to the above case, the local authorities have not yet had a solution.
While the houses that broke down the cement were uninhabited, most of them were rented houses and had a repair site. One house is on the fifth floor.
The car owner, on the other hand, does not want much, just asks the landlord to come forward and fix the car. Only him.
Please be reminded that in March 2019, the Phnom Penh Capital Administration issued a notification on the dilapidated condition of the building. Corner of Monivong Blvd and Kampuchea Krom Blvd because of poor maintenance and repair in the past .