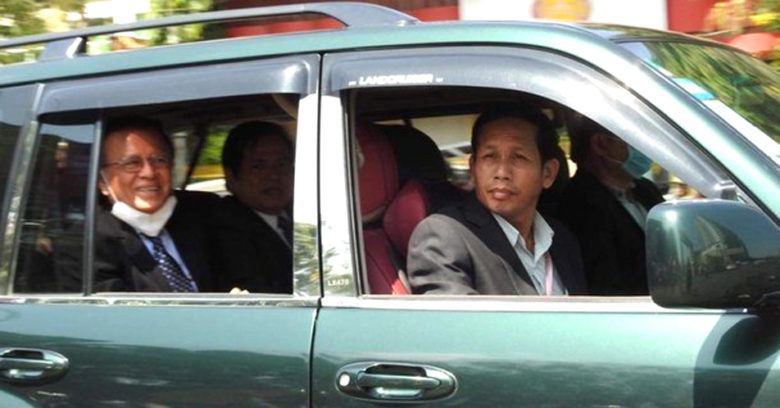 <! –
->
Phnom Penh Court Continues to Hear Case Against Former CNRP President Kem Sokha Week 5 which runs on February 12th. During the morning hearing, Mr. Sokha's defense team continued to object to the use of evidence from anonymous sources. The name is Khmer, but on behalf of the Phnom Penh Municipal Court prosecutor Lay Sophal, he said the evidence was still valuable and could not be annulled. The questioning of the evidence took more than an hour.
During the hearing, the prosecution representatives raised questions about the history of Mr. Sokha and Mr. Sam Rainsy's relationship and what negotiations were under Time to reach the CNRP, and why keep the HRP and the SRP in? Mr. Sokha replied that the two parties would not dissolve the party because they wanted to maintain their seats before the elections.
The prosecutor also questioned the release of the joint statement on the formation of the CNRP as to why the statement declared that Will save Cambodia in time to end the aggression that has served foreign invaders. At that time, the government lawyer requested that
Video clip of Sam Rainsy calling on the people to revolt and join forces to overthrow the government And so forth.
Following the video clip, a prosecutor questioned whether Mr. Sokha had the same position as Mr. Rainsy. ? But the former opposition leader denied he was in the position to want democratic change Free, fair and impartial elections are not a revolution in color.