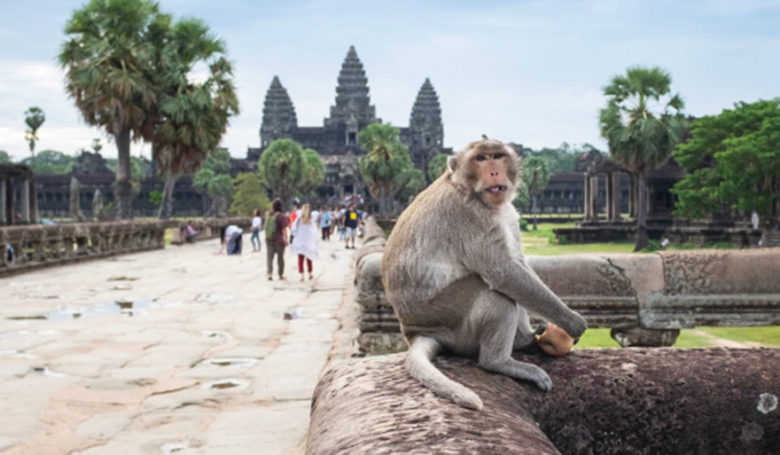 <! –
->
Phnom Penh: While the number of tourists to Cambodia in 2019 has been claimed by the Ministry of Tourism, 6.6 million, up 6.6 percent, but many business owners, including the private sector, work in tourism. Foreign tourists fell sharply In Siem Reap which makes the native seems the victims and the loss of income for subsistence.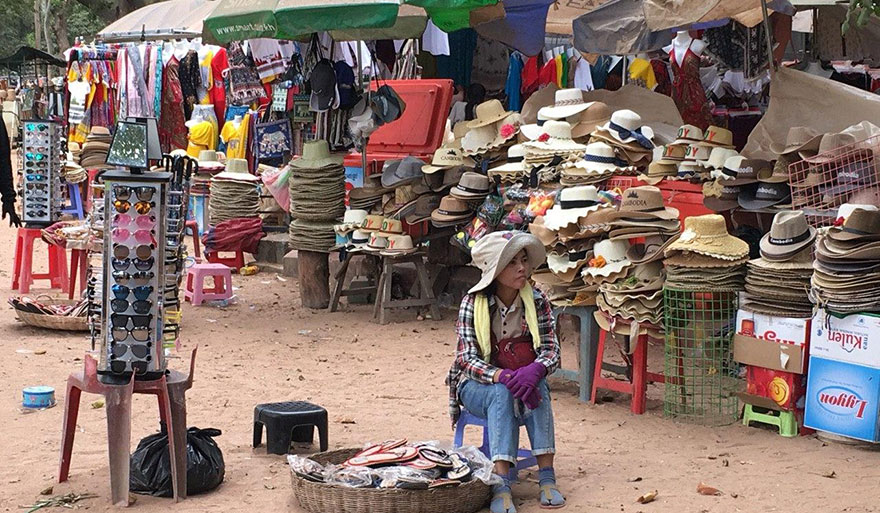 In fact, tourism in Siem Reap has been steadily declining since the past year for the year 2020. Tourism in the province is further declining, making business people, no matter how small and big, Very affected. The tourism situation in Siem Reap by 2020 is further threatened, while in 2019 it is already clear that Traffic in the province is not as busy as it used to be, despite this month being the peak season for tourism. .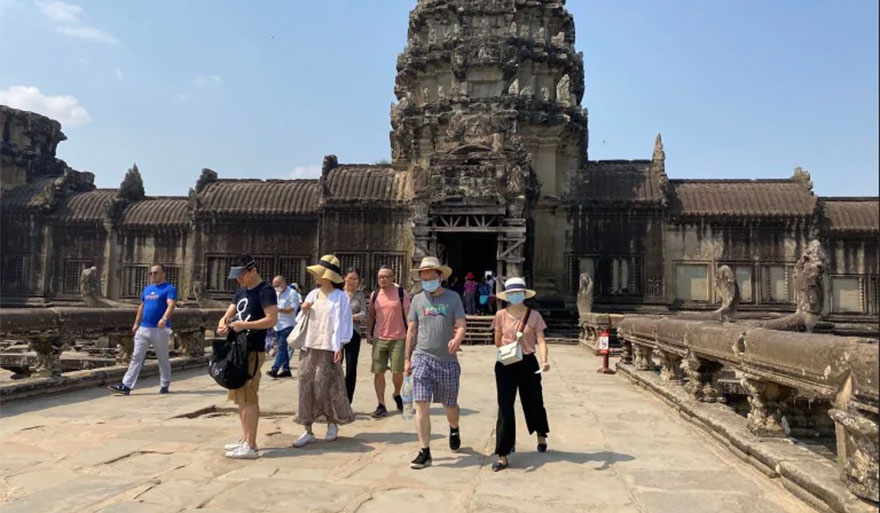 According to Hai Sary, a shopkeeper in front of the Angkor Wat Temple, since the beginning of 2020, the number of tourists has dropped even further. Especially for foreign tourists, this decline is not the only case of the coronavirus No. "However, the loss of foreign tourists in the current Angkor territory is instead increasing Local tourists who make the business look a little salty by their local Khmer brothers come to visit and help. Buy some, it's not too difficult because there are no foreign visitors to the market "No, no."
Hay Sari said that while missing foreign tourists, the income of her and other businessmen also Also lost, with some days almost no buyers. This is something that is very difficult for business people in front of Angkor because some have to borrow money to do business. She said last year, although the number of foreign visitors dropped, it was not as quiet as this year. Last year, there were some Chinese tourists visiting and walking in Siem Reap, but this year, Chinese New Year It was quiet. Other foreigners were silent.
Piseth, a tuk tuk driver in Siem Reap, said that foreign tourists in Siem Reap had fallen since Surprisingly, the Corona virus did not stop Chinese visitors, and others remained silent. Most of the local tourists come to Angkor to use their own means for transportation like he faces With the loss of revenue worse than other sectors.
"When a lot of foreign tourists come, they also earn a lot of money for their transportation," he said This foreigner is completely silent while local tourists come to use his own motorbike I lost my income that way. " He said he had previously earned between 80,000 and 100,000 riel per day It is very small, sometimes only 20,000 Riels and can be 50,000 Riels.
The manager of several guesthouses in Siem Reap also said that the business of lodging and hotel business now depends on local guests Once upon a time, foreign countries fell like this. Expecting a foreigner would certainly make money to cover the monthly expenses of the tour operators in the province He also requested the government to bring back national and international tourists to Siem Reap to help improve the living standards of the people. Tourism has helped many local governments along the way The job offer to sell to the tourists.
According to the report of the Angkor Institute published in February, in January 2020, the number of foreigners buying card for visiting the Angkor resort. There were more than 222,000, down 17.89% from January 2019. Revenue from the sale of cards to foreign tourists also declined by 14.81 per cent. Also, compared to January last year. Edited by: Sokhuk