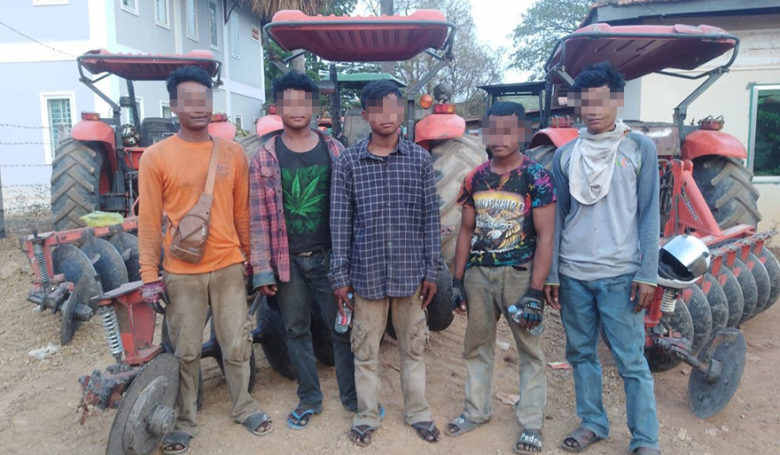 <! –
->
According to preliminary reports, five tractors, including five people, were chased by the provincial military police with the coordination of the provincial police. Prosecutors attached to the provincial court made the arrest while they were clearing the flooded forest at the poolside. In Lvea village, Svay Rieng commune, Kampong Leng district. The transaction took place at 3:30 pm on March 27, 2020.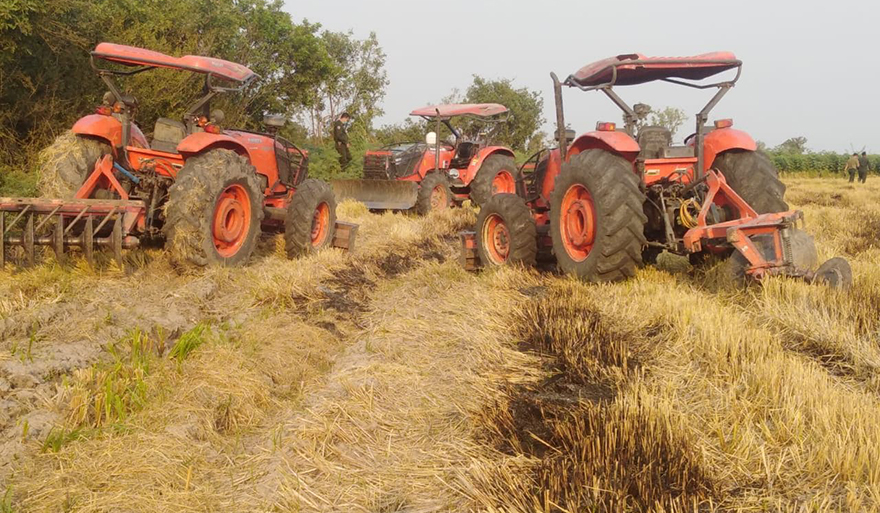 The above five persons – 1-year-old Ai An, are living in Daek commune, Kampong Leng district. 20 years in Kompong Speu 3 – Nhem Chan in Pursat province 4 – Nuns and 5 – Nam Sao are both in Teuk Phos district, Kampong Chhnang province.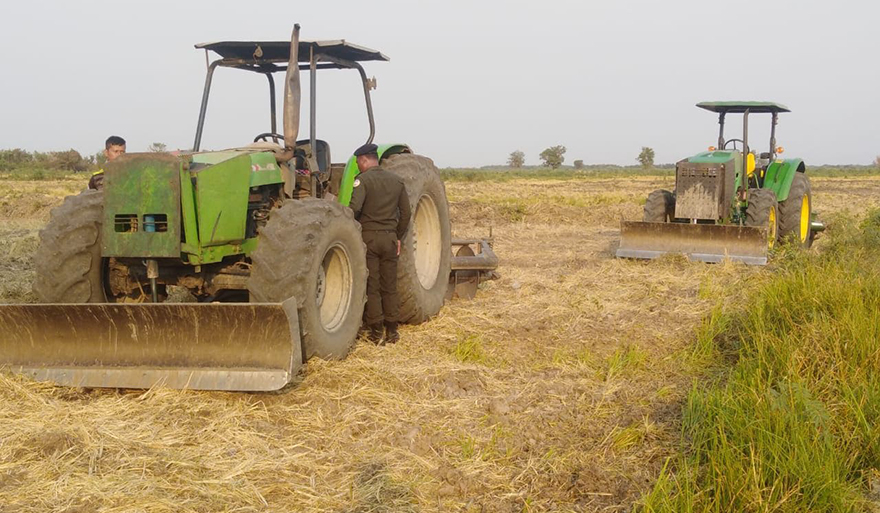 Lieutenant Colonel Hang Socheat, deputy commander of the Kampong Chhnang Provincial Gendarmerie, confirmed that a villager had been clearing the flooded jungle land in Kampong Chhnang province. At that time, the commander of the provincial Gendarmerie ordered him to lead a force and coordinate with prosecutor Ith Sothea. He also led the charge Crack down as they are clearing flooded forest above, stopping five vehicles and humans 5 people.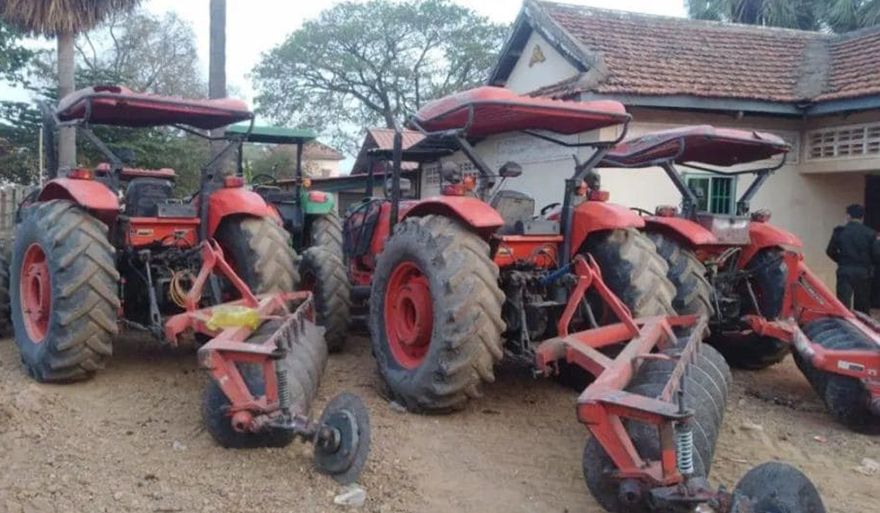 He said that after the confiscation of the five vehicles were taken to the Kompong district police command and the Make a case to send people to court for legal action.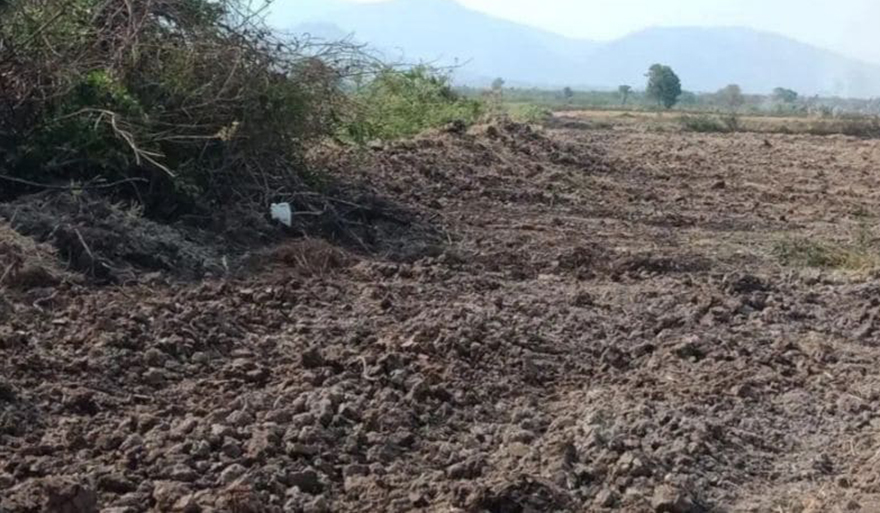 Also, in the result of the landslide damage, the area 3 above mentioned that the authority has been damaged. More than 10 hectares of land. (Edited by: Bopha)