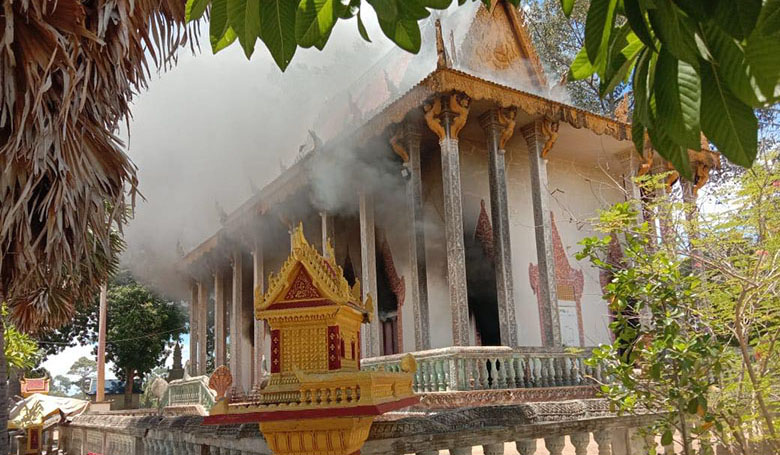 Kandal Province: At 11:40 a.m. on July 13, 2020, a fire broke out at Wat Boeung Khyang temple at Wat Boeung. Khyang, Prolay village, Boeung Khyang commune, Kandal Steung district, Kandal province.
Sources from the Fire Prevention and Rescue Police Department of the National Police said that the damaged equipment includes: A church with a length. 16 meters wide, 08 meters long, 14 meters high. Together with 1 big Buddha statue and 7 small Buddha statues, 3 pairs of big and small candles 2 pairs, 4 strings of Brahma and 5 strings of mats.
The same source said that the cause was due to smoke from the back of the temple in the church.
In the case of the above fire, the combined force used 8 fire trucks, used up 9 vehicles equal to 73 cubic meters until completely extinguished at 12:35 on the same day.