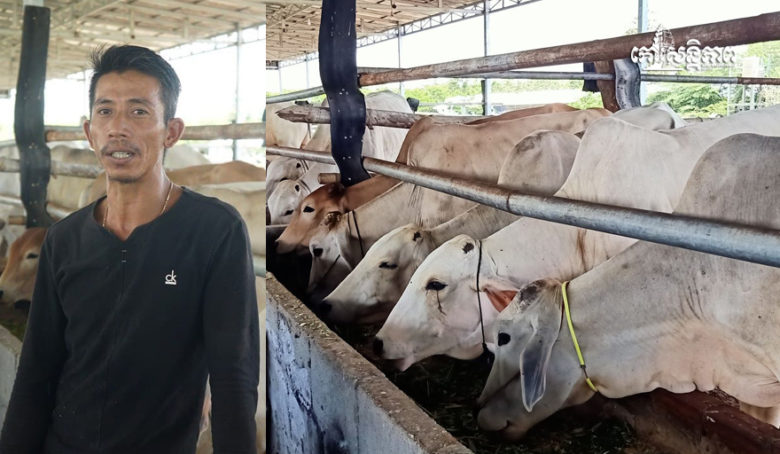 <! –
->
Kampong Chhnang: owner of a beef cattle farm in Svay Swe village, Svay Chuk commune, Samaki Meanchey district, said his business had been successful. Growing considerably, at least in one month, he could sell about 30 well-fed cows together. One heifer can also sell for over $ 1,000. Ros Visith, 38, from Samaki Village, Toul Sangke, Phnom Penh, the owner of a cattle farm That: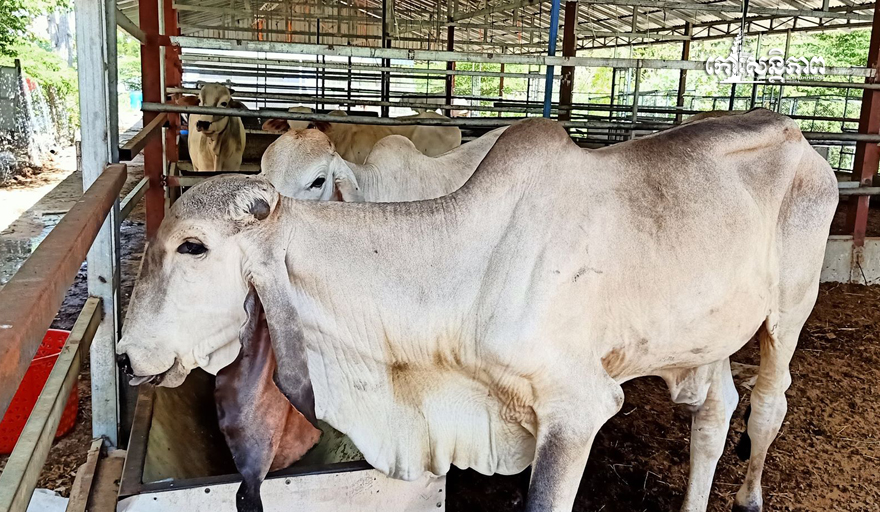 He ran a cattle and pig farm in Svay Swe village in Svay Chour district, Samaki district. Many years ago, he had a joint venture with his brother in Phnom Penh. There are currently two types of cattle in his farm: the first one is the Indo-Brazilian breed. And the Brahmans. One heifer bought for about $ 3,500. But when the baby was born, the baby sold for more than $ 1,000. At present there are only seven breeding cows.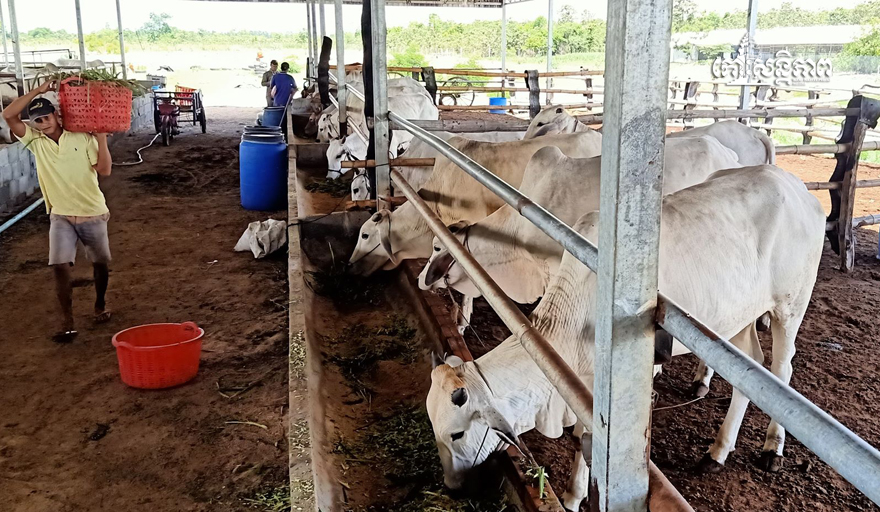 In addition to the cows for meat, he bought the cows from poor people or poor care. Giving him the food he produces, he feeds on it and takes care of his injection regularly. Due to the combination of nutrition and treatment, each cow he or she takes care of for three to four months is raised. It can be sold by weighing in kilograms as pigs, for one kilo of cows costs 12,800 riel, while the bull One kilogram of male goat costs 13,800 riel.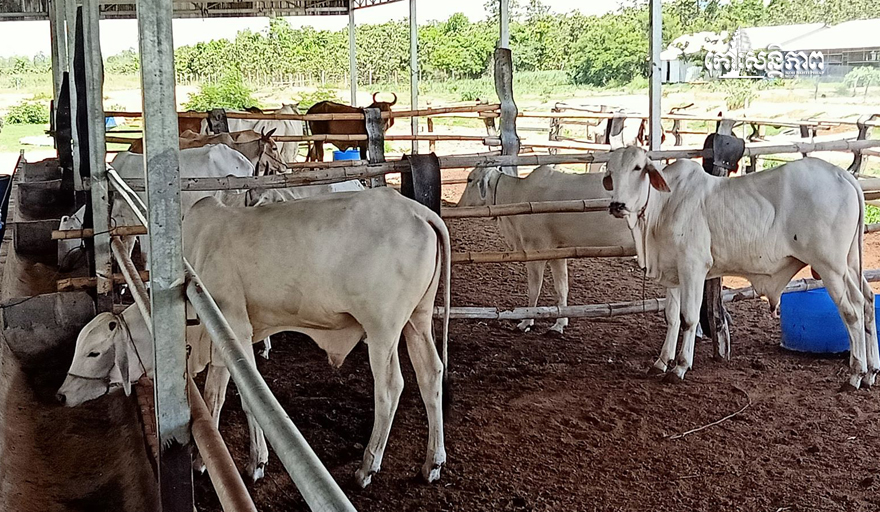 The owner of the farm claims that for cows fed with the imported grass he cultivates On such farms, their meat is more flavorful and healthier than cows that traditionally feed the farmers. Today, on average, he sells about 30 cows and buys about 30 of them Also. Lastly, the owner of the farm stated that for his technique of raising his brother, he was more skilled than he used to be With the support of the Kampong Chhnang veterinary officer, his farm was successful. By: Sok Pean