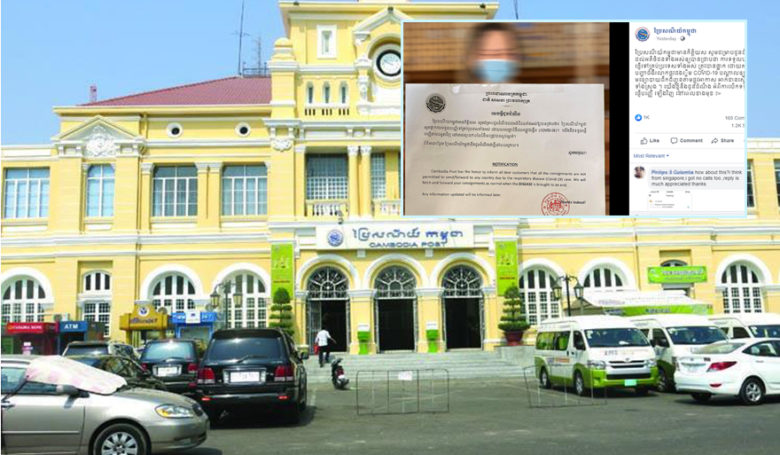 <! –
->
Phnom Penh: Because of the spread of HIV / AIDS, 19 are affecting the logistics sector By air, in this sense, the Cambodia Post, announced on 18 April 2020, decided to suspend all mail delivery. All countries.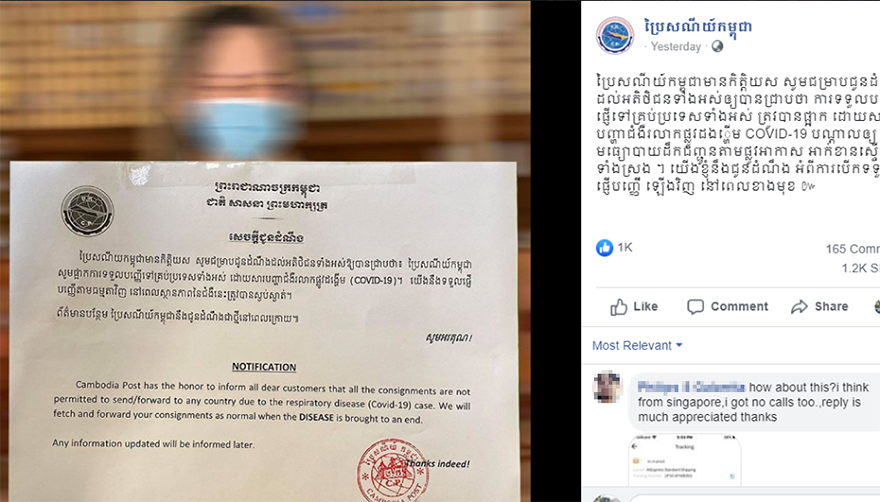 "Postal Cambodia is honored to inform all subscribers. It has been reported that shipments to all countries have been suspended due to the issue of COVID-19, a condition that causes transport Airways were almost completely disrupted. We will announce the return of the deposit in the near future. "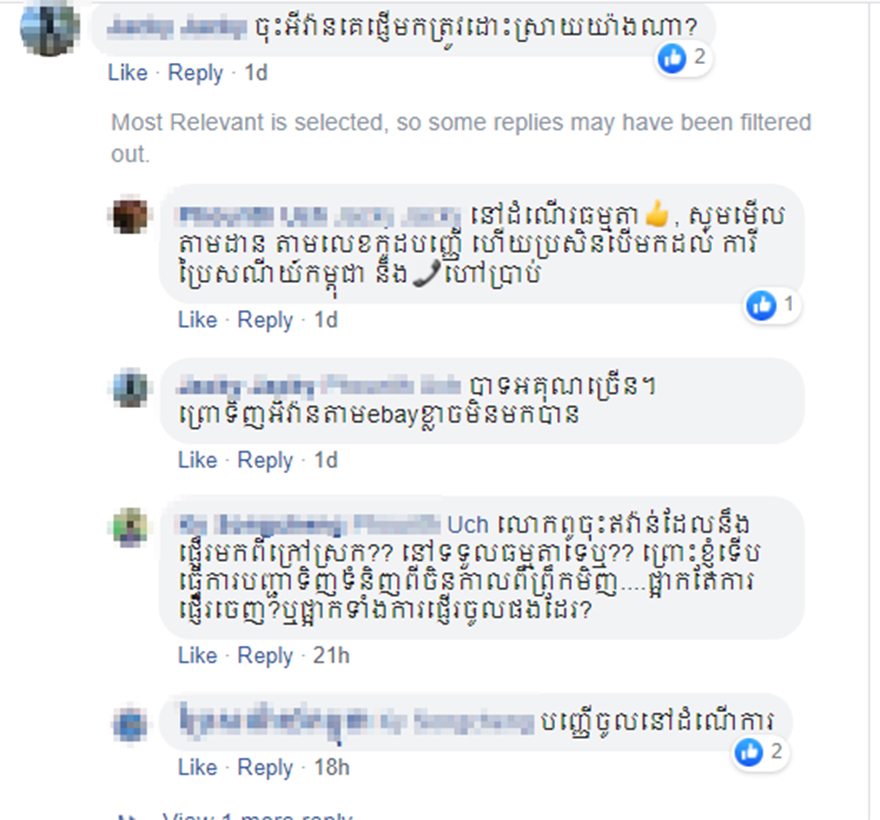 However, it is not yet known when the virus will be gone.
Responding to questions from the public about whether to send the Express or not, the Post Office officials said the same was "suspended". .
But if the parcel is shipped, will it be handled on a regular basis? Look at the deposit code and if it arrives, the postal operator will call. " (Edited by: Bopha)