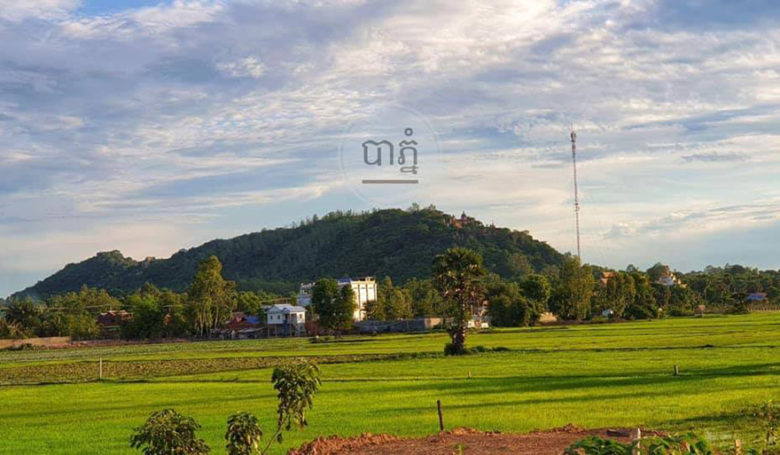 Prey Veng Province: Ba Phnom is a large mountain with 5 hills, such as Sampov, Stupa, Neak Ta Toul, Kneas and Caves. Row and near the mountain there is another small mountain.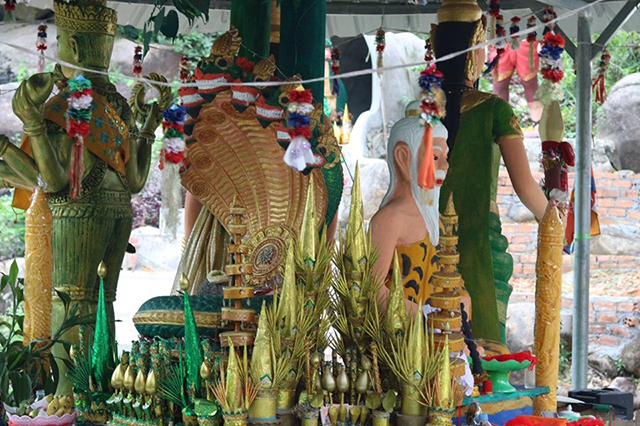 Do you know the word mountain? The mountain is a high place with a cliff on the mountain, there is Grandma Por Saly, Damrey Kbal Bei temple, Preah Palea temple, Sala Bon temple Stairs are divided into three temples: Ban Chey, Popal Khe Temple, Preah Se Ametrey Temple, Preah Pisnouka Temple, Skor Chey Temple, Father Temple, Dharma, Phnom Khsach Temple, Pen Lokta Stairs Train the Sachm Khanty, Grandma Tep and so on.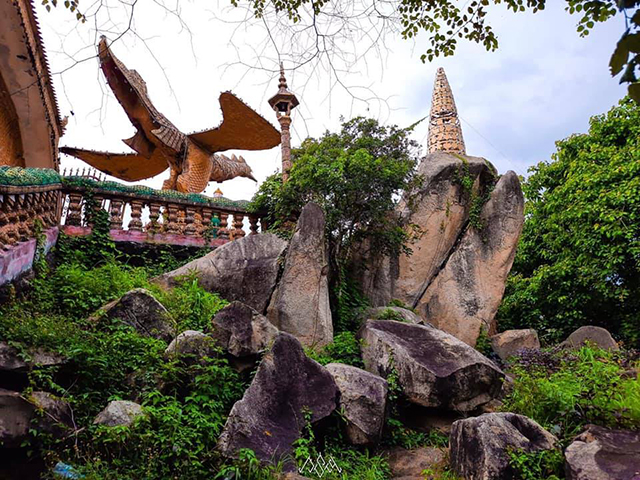 There are silver stairs, gold stairs and diamond stairs to take us up to the top of the mountain.
Even more amazing is near the mountain: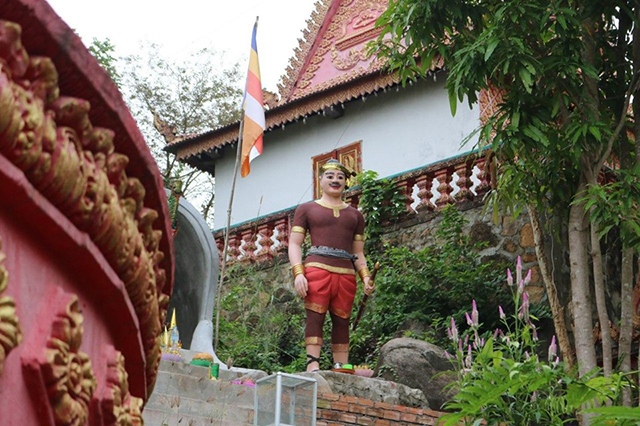 1. Tuol Nentum left the study, which is located in the area of ​​Wat Vihear Thom, east of Preah Vihear.
2- The temple of Preah Vihear Chan at the foot of the mountain.
3- Tuol Neak Ta Mesor, which has a sacred power, about 1.5 km east of Ba Phnom.
4- Srah Srom, about 700 meters east of Ba Phnom.
5- Pond rice pond (about 1.5 km north of Ba Phnom) and
6- Nentum statue (carrying pots and pans by ox cart to sell to Neang Teav).
Ba Phnom is located in Chheu Kach Commune, Ba Phnom District, Prey Veng Province.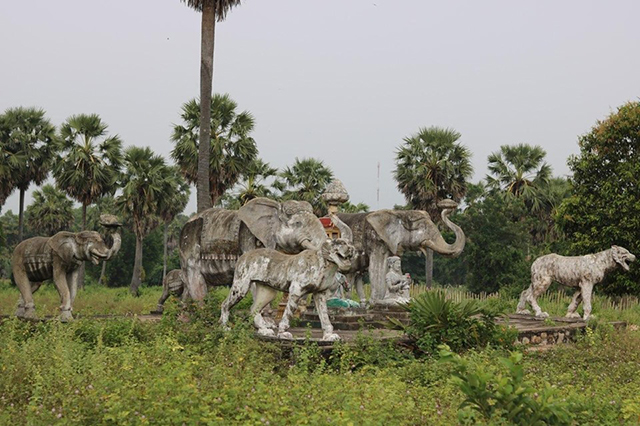 Please be informed that Ba Phnom, Preah Vihear Thom, Preah Vihear Kuk and Preah Vihear Chan have already been registered as National Heritage properties. The Government issued a letter No. 1345, dated November 20, 2018, to the Ministry of Environment to cooperate with relevant institutions to organize the preservation of the mountain and The three churches above are heritage sites for generations to come.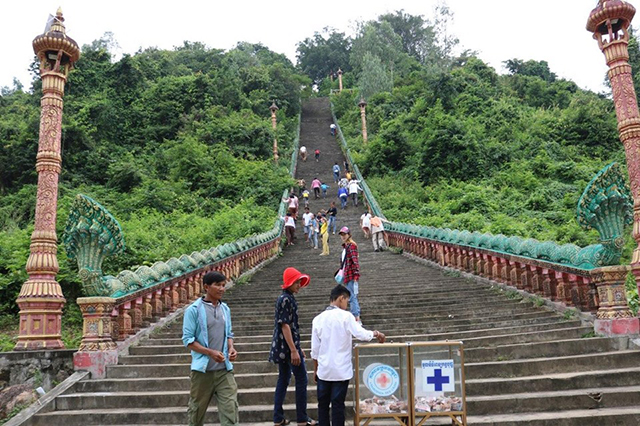 The team will shoot in July 2020 and wish all readers good health, happiness and avoid Kovi disease. D-19. (Source: Heritages Daily)