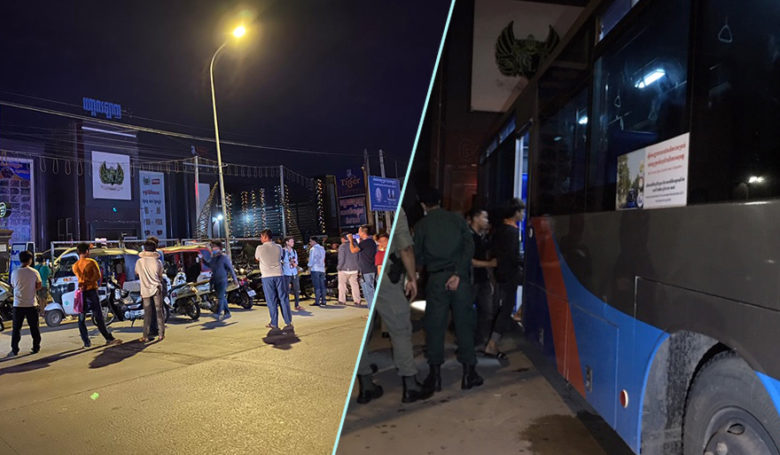 Phnom Penh: The light criminal police force of the Phnom Penh Municipal Commissioner has cooperated with the joint force of Sen Sok Ban Police Inspectorate Launched and arrested 282 young men and women at the Golf Club along Street 1986 in Sangkat Phnom Penh Thmey, Khan Sen Sok at 7:30 pm on July 27, 2020.
According to sources close to the operation, prior to the incident, under the direct guidance of Mr. Colonel But Satya, Director of the Bureau of Minor Crimes of the Phnom Penh Municipal Commissioner and cooperated with the Joint Forces of Sen Sok District Police Inspectorate A hot operation after receiving complaints from residents that the golf club above is open-handed and young Many hippies come to enjoy drinking and dancing, and when they come back, they chase each other on motorbikes, causing chaos. Raided and arrested all children, including 70 girls and 169 boys, and arrested 43 officers and staff were taken to the Phnom Penh Municipal Police.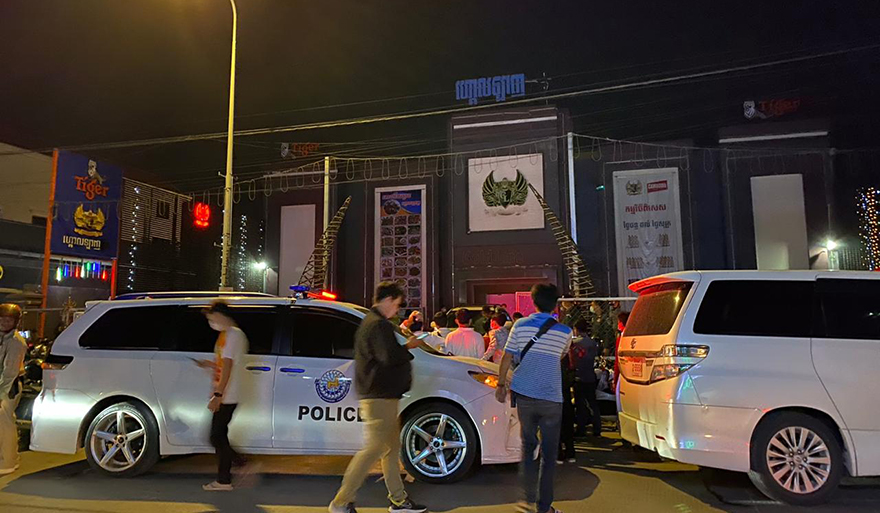 If anyone is not involved in drugs, the authorities will call the parents to guarantee if you are involved in drugs and follow Law.
However, the police officer in the operation said that the crackdown on the golf club was due to the violation of the ban in 19 Kovid disease prevention required to be turned into a restaurant, but the club is open to young people Hundreds of hippos enter the swarm, causing the transmission of Kovid 19 if anyone has the disease.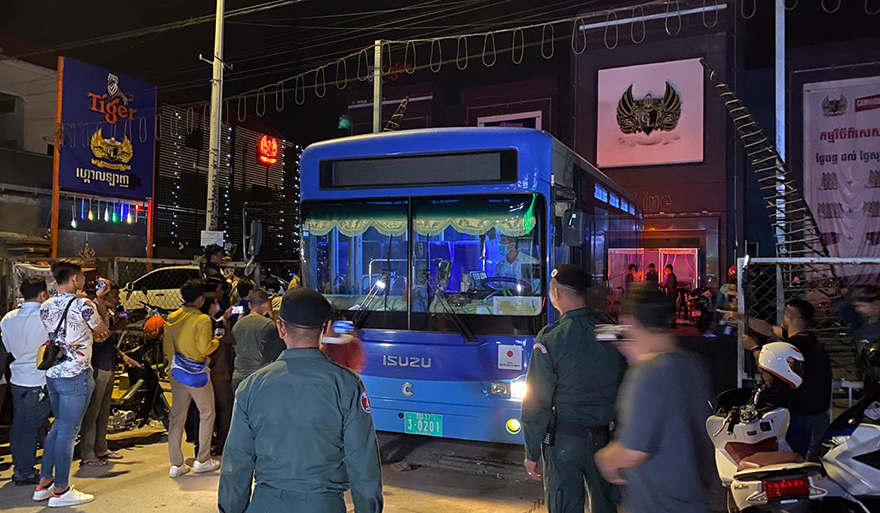 However, according to police officials, bringing the hippies to the police station did not take them into custody. But to educate them about the deadly disease that is plaguing the world, so they do not have to Let's not wear this kind of pile anymore. After the instruction, they were all allowed to return to their respective homes in the morning. July 28