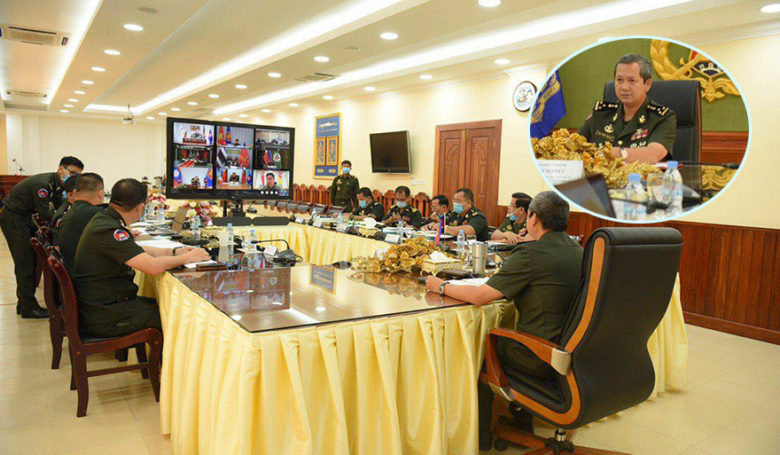 Phnom Penh: On July 9, 2020, at the Land Forces Command of the Royal Cambodian Armed Forces, Lt. Gen. Hun Manet, Deputy Commander of the Royal Cambodian Armed Forces
The Royal Cambodian Armed Forces and the Commander of the Land Forces are invited to attend the ASEAN Land Forces Commanders Meeting via Virtual Conference with the participation of Commanders of nine other ASEAN Land Forces.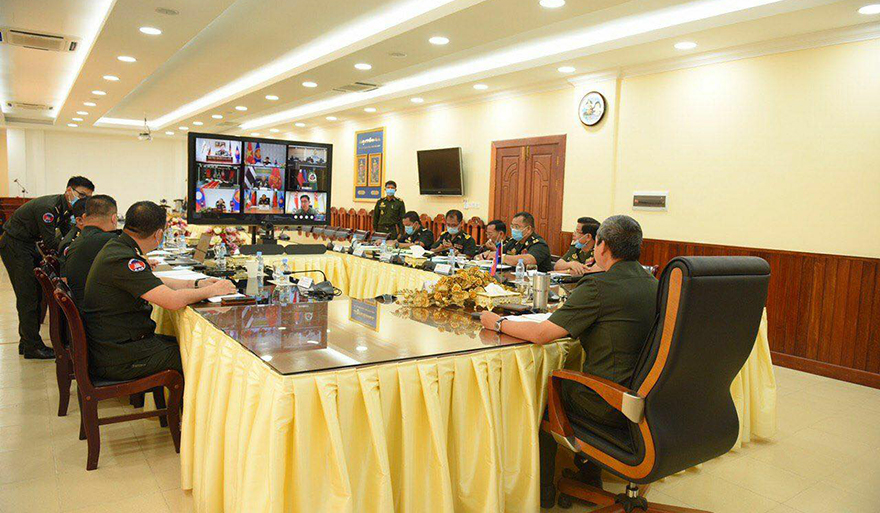 This is the first meeting of the Virtual Conference, facilitated by the Brunei Army to discuss the program. ASEAN Armies Rifles Meet and related meetings for 2020 and 2021, including discussion on song exchange Experiment with the common challenge of the Kovid-19 pandemic that the world and ASEAN are facing.
In the context of the exchange of experiences on the measures taken by the governments and armies of each ASEAN country To fight Kovid-19, the commanders of the 10 ASEAN land forces raised the need for assistance Mutual cooperation between ASEAN armies in the fight against this epidemic through strengthening solidarity and cooperation Implement appropriate response measures.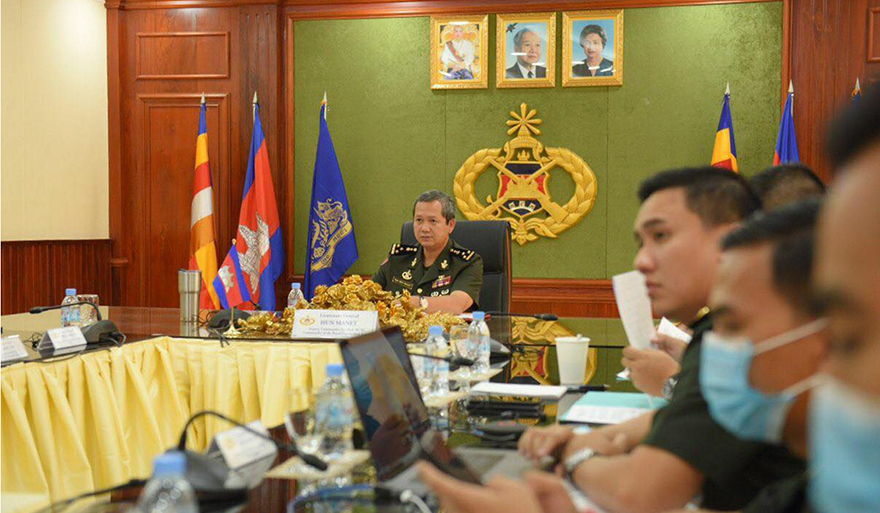 The Commanders of the 10 ASEAN Land Forces also agreed to suspend the ASEAN Army Arms Shooting Program. (ASEAN Armies Rifles Meet) 2020 by deciding to hold a multilateral meeting of the ASEAN Chiefs of Army (ASEAN Chiefs of Army Multilateral Meeting) through the Virtual Conference in November 2020.
Meanwhile, the Commander-in-Chief of the ASEAN Land Forces agreed that the Army of the Republic of the Union of Myanmar Hosts meetings and events of the ASEAN Army for 2021.