Phnom Penh: Cambodian Prime Minister Samdech Akka Moha Sena Padei Techo Hun Sen announced on February 26 that as long as the CPP continues to take power, there will be no tax on agricultural land for another 100 years.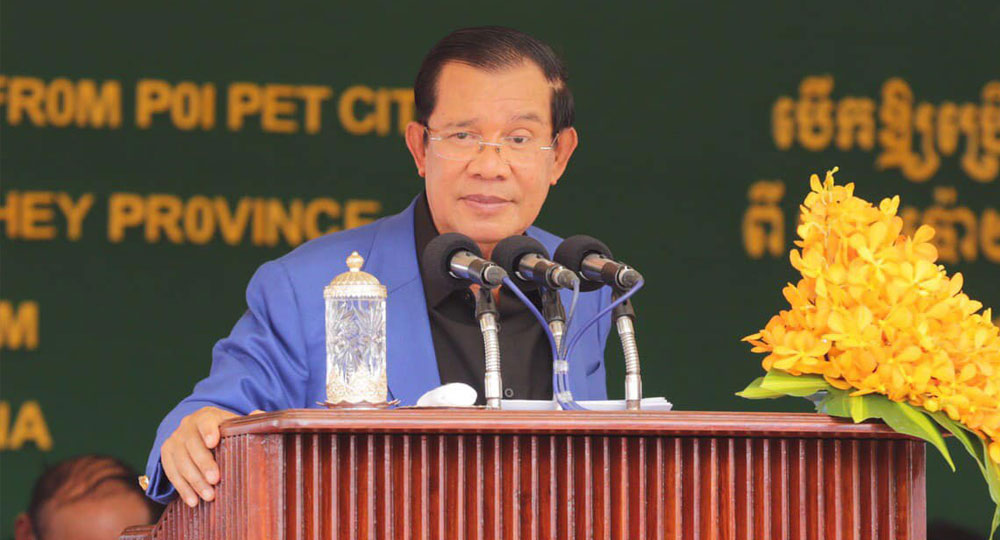 At the inauguration of National Road 58, the Cambodian-Thai border line stretches more than 174 km on the morning of February 26, 2020, the Prime Minister of the Kingdom of Cambodia confirmed that "The state of every kind, including the taxation of our people's farmland, is part of the implementation of the land policy for farmers. I would like to announce that 41 years ago After that, we never tax on agricultural land, and if the CPP rules for another 100 years, we will continue to tax no agricultural land. "
In the world, he said, there are few countries that do not tax their land.
The prince also recalled the time when Cambodia was taxed by French colonialists, which sparked outrage by residents in Kompong Chhnang province, resulting in the killing of a Frenchman, which led to a village. Known as "Tate Village" to this day ៕ By: Baroque