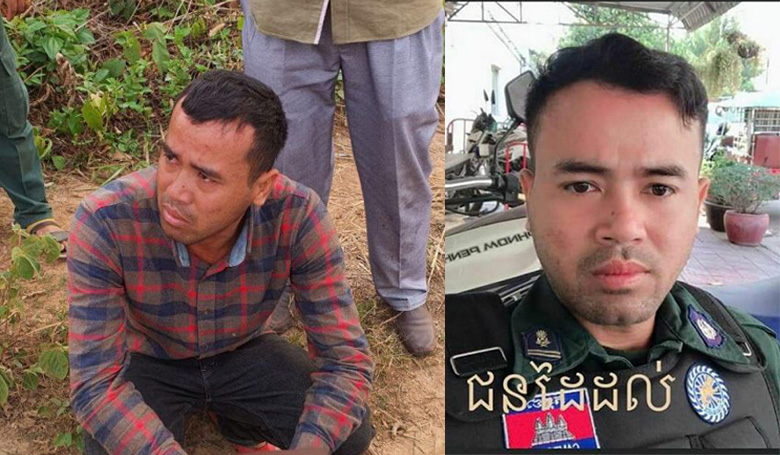 <! –
->
Kandal police suspect shot dead brother-in-law on Oknha Tia island has been arrested, preliminary reports say It was this evening on April 22 in a forest in Thalavat district, bordering Stung Treng and Preah Vihear provinces.
It was confirmed that a shooting on Oknha Tia island by a gunman, a police officer, shot and killed a brother-in-law. The event took place at 18:30 pm on April 15, 2020 at Chong Island Village, Koh Oknha Tey Commune, Khsach Kandal District, Province Center.
The suspect, identified as Sen Ron Ron, a 35-year-old Cambodian national, was a police officer, an officer in the administration post.
Remember that Post police shot and killed brother-in-law on Koh Oknha island