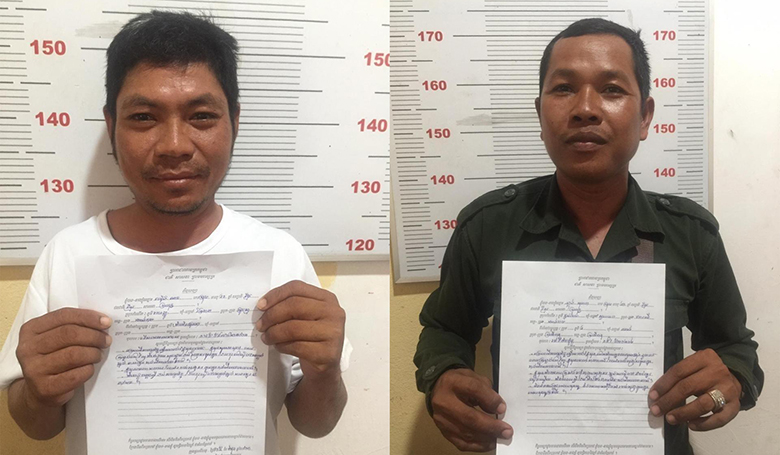 <! –
->
Sihanoukville: Two men in self-defense protest in Phnom Penh's Arctic He was arrested by the Preah Sihanouk Provincial Police.
On June 15, 2020, the two men were educated by Preah Sihanouk Provincial Government and given a thumbprint contract. If you do not do so, you will be subject to legal action.
Preah Sihanouk Provincial Governor said that according to the order of Kuch Chamroeun, the governor of Preah Sihanouk province should submit to relevant officials Keep order on the beach regularly and do not allow any person to beg money from the people, but instead have a man The above two people disguise themselves as defenders and beg people to come and play in the slums of Ariston. Only two were arrested.