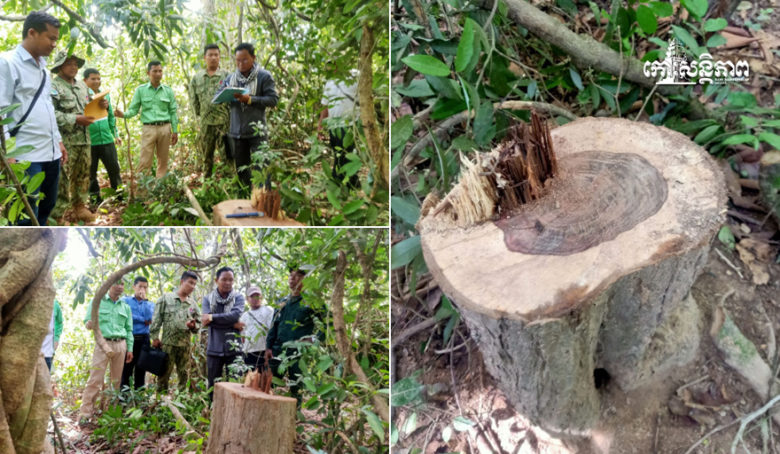 Siem Reap Province: According to the report, a rose tree that grows in the area controlled by APSARA Authority Identify and safely remove. The incident of theft of rosewood occurred at 9:30 am on August 11, 2020 at Kok Bakheng group. Sixth, Trapeang Ses Village, Sangkat Kok Chak, Siem Reap City. According to the records of the authorities, said that on the inspection of rosewood logging cases.
Inspection to the actual location found that there was indeed theft of rosewood with a diameter of 0.2 meters by people Known face, this rose tree was stolen by a stranger, half of which is about 3 meters long, leaving the base Only the end. According to the report, in this case, the team will continue to search for the perpetrators and bring them to justice. .
It should be reminded that at 2 pm on April 16, 2020 at Angkor Forest Park, Kravan Village, Nokor Thom Sangkat, Siem Reap City An unidentified suspect also stole four rosewood trees. However, in connection with a series of cases of rosewood theft in the area controlled by the APSARA Authority, they have not yet APSARA Authority has arrested the suspect and brought him to justice.
While in the Angkor Park area controlled by the APSARA Authority, there is a strong protection force from the officials of APSARA Authority, even if the people repair A small number of houses were immediately demolished by the APSARA Authority and destroyed. Around this case, the media in Siem Reap is waiting to see if the APSARA Authority can arrest the suspect who stole the rosewood. Well or not? By: Chan Raksmey