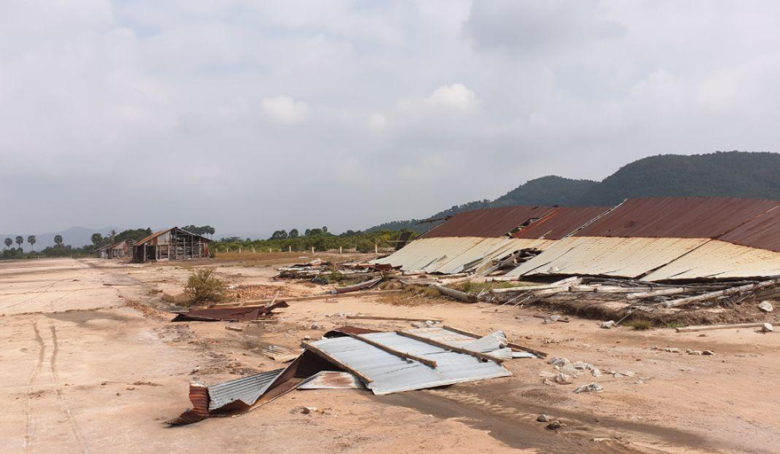 <! –
->
Kampot: More than 4,000 hectares of salt fields have been split while salt-producing communities have been laid off. Please note that Kampot is a seaside province and has long been known for its high salt production. Tons per season, supplying domestic demand, no matter what.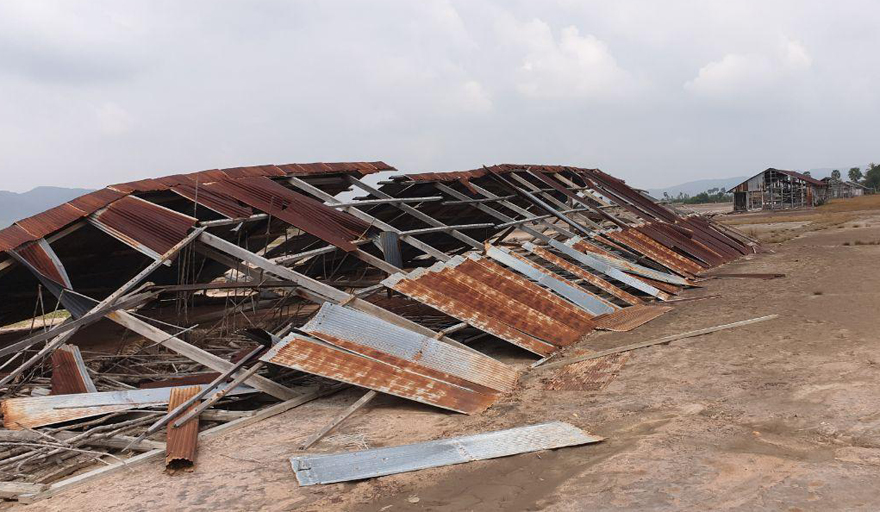 But in recent years, the salt-producing community has lost its ability to produce traditional salt water. Solar energy is a problem because of climate change, reduced salt production The salt is dirty and the soil is not clean The iodine has also become more and more challenging year by year, making the salt market difficult to compete with Import.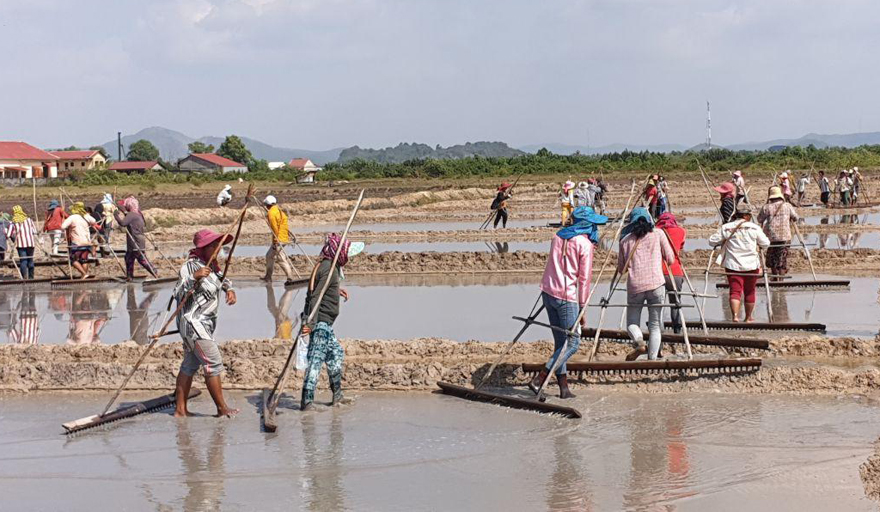 Oum Chhun, director of the Salt Producers Community Administration, said recently that the salt producer community had been dissolved. That's all. Mr. Chhun said the dissolution of the salt-producing community because of salt production was not the result of bad weather.
Om Chhun says that during the 2018-2019 season, the dry season has brought a downpour that has cost the salt producer community. Until the removal of all the workers.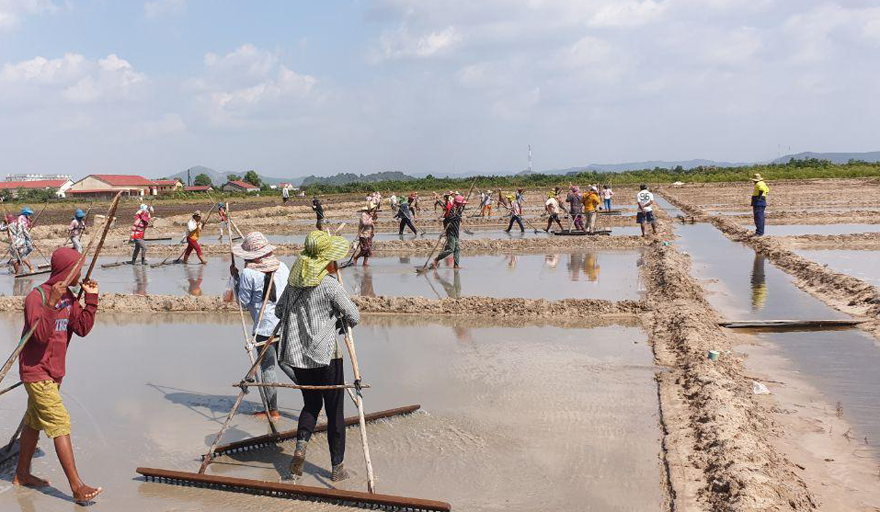 Kep and Kampot provinces with a total area of ​​4,000 hectares of salt have been allotted. But some private land is undergoing salt production, just a little. The administration's director did not comment on the sale of salt but saw that the current owners of salt farm Is selling to the Chinese as the salt producer community closes its doors. Even the salt storage sheds have to be abandoned, collapsed, destroyed.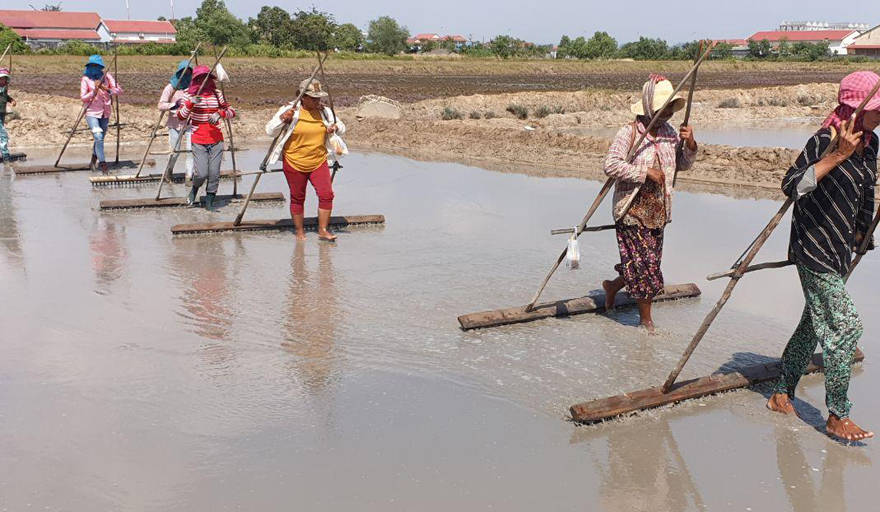 Mr. Ouk Sok, now 89 years old and a former government official, said that Kampot province has had a long, well-known reputation for voting. Produces salt, but for him, he is old, and he still regrets that Kampot now produces no salt. It is worth remembering that more than 10 years ago, Khoy Khun Hour, Kampot Provincial Governor and Mr. Hare Sareth, Governor of Kep That, while inaugurating the Salt Community Community Building, prohibits anyone from selling salt farmland other than salt. No.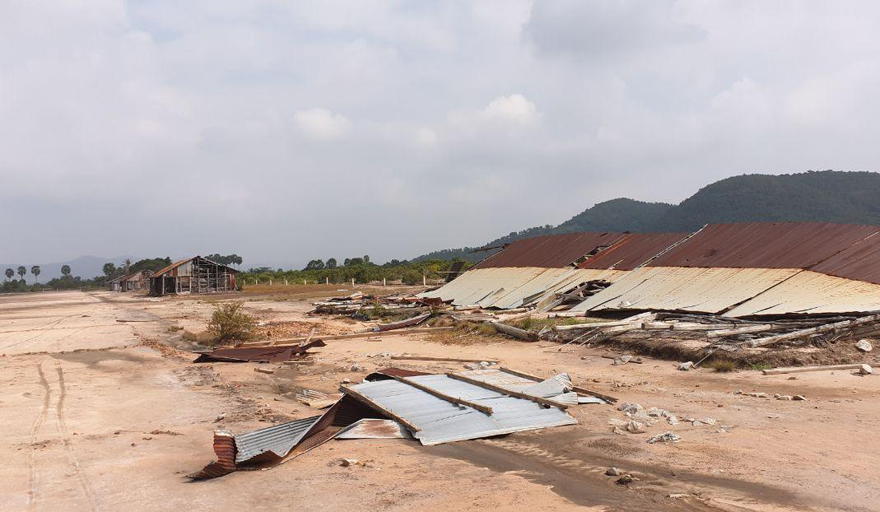 Even so, after the traditional salt production ceased, the government ordered tens of thousands of tons of salt from China And now, there is also a purchase of salt from India, so domestic production is falling apart. For the future, salt production should be industrially viable and sky salt production could be lost by now. Auto ៕