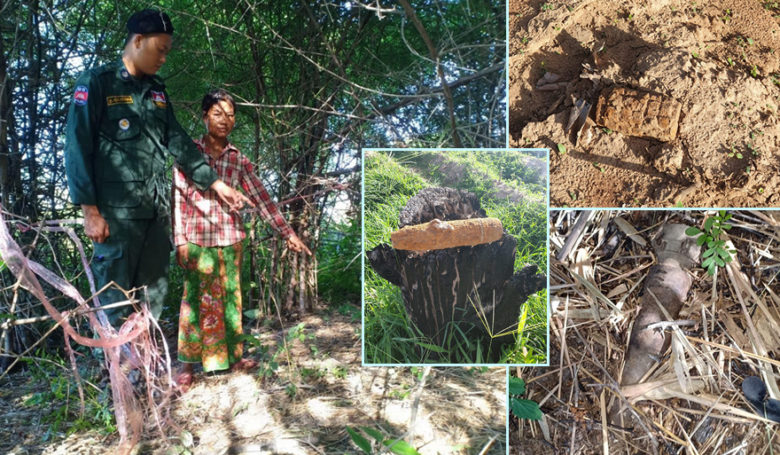 Oddar Meanchey Province: According to the report, the farmers found all kinds of unexploded ordnance, such as small arms. Large remnants of mines buried in the ground during the civil war in the country.
In fact, a female farmer found a large bullet, a mortar shell and a low-grade mine made in Another Soviet strike at 9 a.m. on July 8, 2020. The incident where people found the bullet was about 1 km west of Kork Reang village in Cheung Tien commune, Chong Kal district.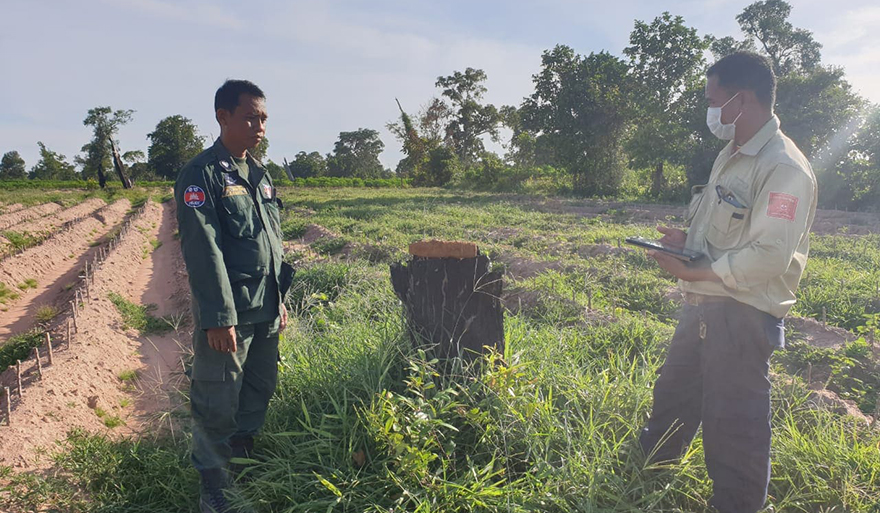 According to the Samrong City Police Inspector, the person who found the bullet was Ing Pon, a 32-year-old female. Farmers live in the above-mentioned village-commune.
The source said that before being found, the woman left her house to work on her farm and was later found. He also came to report to the police.
After receiving this information, the police arrived at the scene and saw the bullets as reported by the people. Authorities later cordoned off the area and barred anyone from touching it.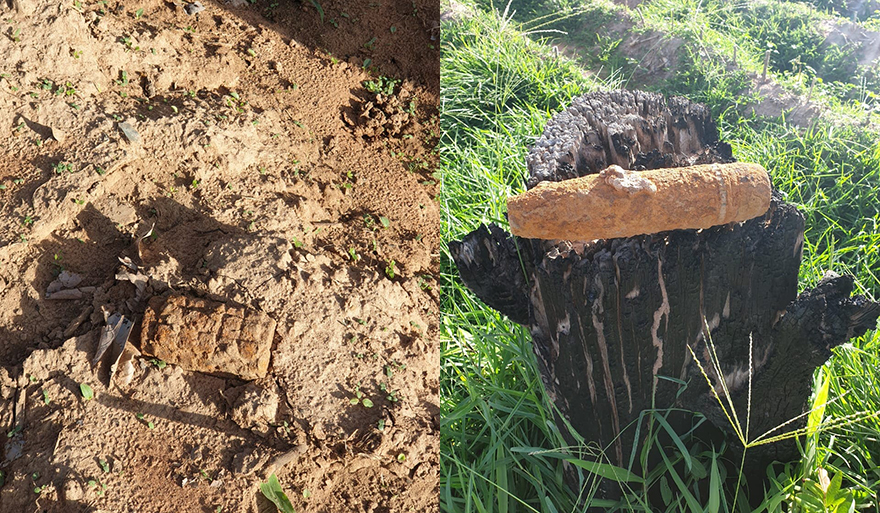 Police later summoned HelloTrust officers to pick up the bullets and destroy them the same day.
It should also be noted that farmers in the five districts in Oddar Meanchey and a province adjacent. Cambodia-Thailand border, which has just ended the country's long civil war, while all small and large artillery, including landmines All that was left was buried in the ground.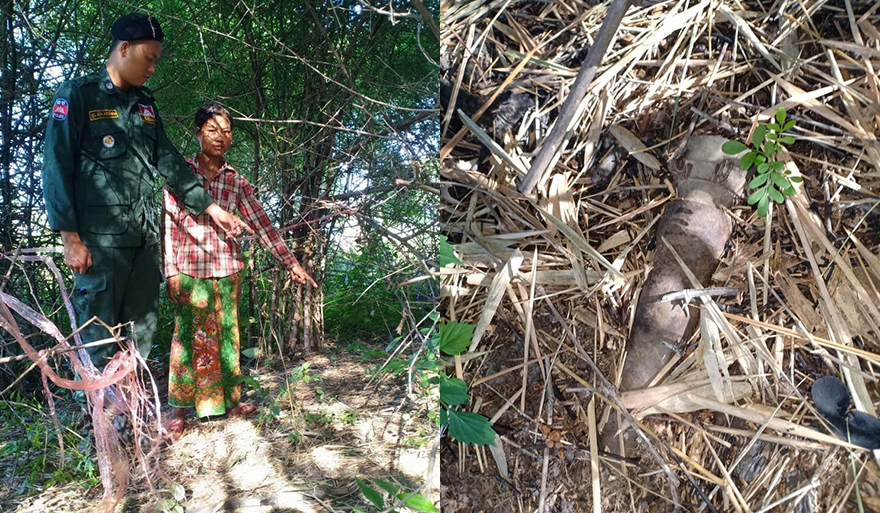 And sometimes took the lives of many people, young and old, men and women. Sometimes they just found it and reported to the authorities to come down and inspect and destroy it. This is not the first time.