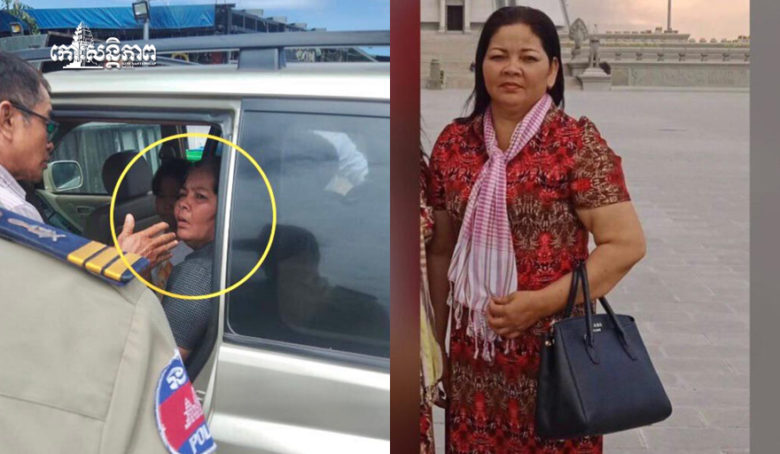 <! –
->
Preliminary report says a woman trades and sells land and plots of land July 5, 2020 by the Phnom Penh Municipal Police Criminal Division's Order Enforcement Unit arrested by her. The fish is located in Phnom Penh's Chroy Changva district. The Arrest of a Real Estate Trader By Law Enforcement Following the arrest warrant of Vice President Ouk Rit Kunthea And an investigating judge of the Phnom Penh Municipal Court on charges of breach of trust.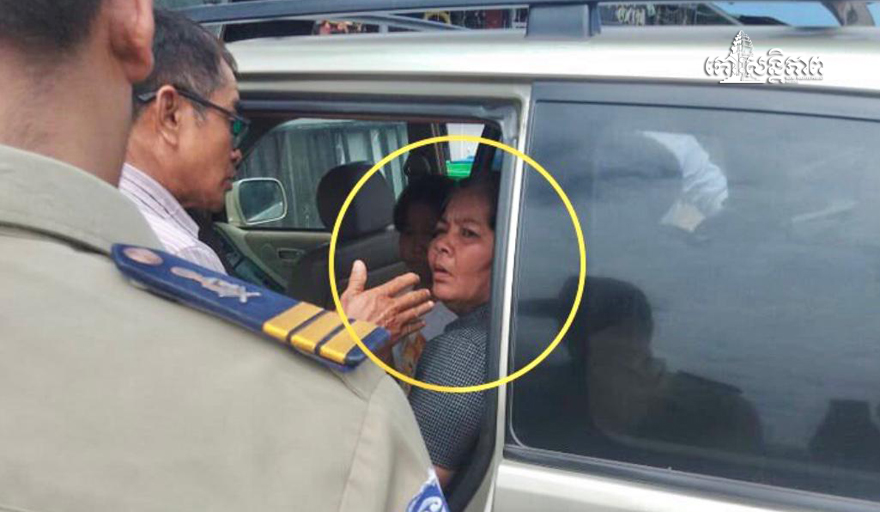 According to the arrest warrant # 596, dated 31st July, 2019, it was stated that the court had decided Kheng Oun, a 45-year-old female, was charged with breach of trust in Phnom Penh in October 2018 under Article 391 and Article 392 of the Penal Code. It should be reminded that during October 2018, the accused Kheng Oun and the victim, Hun Bun Sith, made money. They bought two properties totaling 11 hectares in Trapeang Sangke village, Srae commune, Tbaung Khmom district, Tbong Khmum province.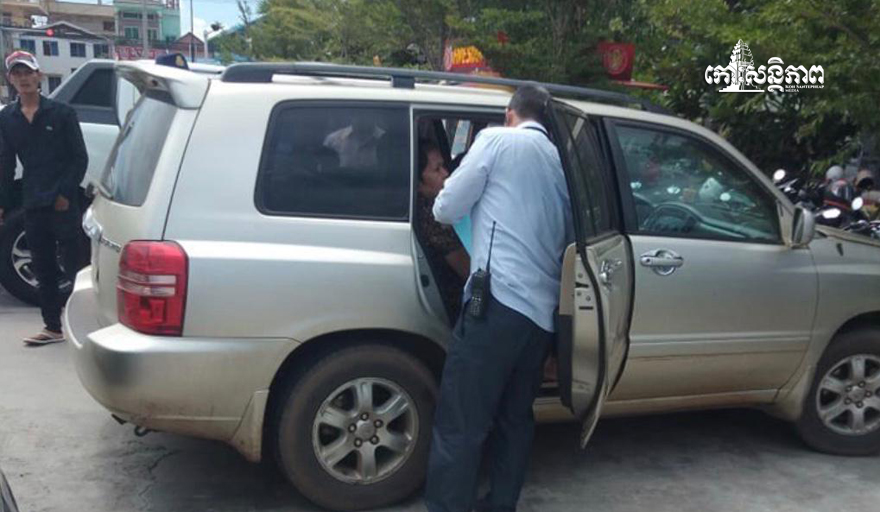 Later, in 2019, Kheng Oun stole a hard copy of the designation by naming himself the unnamed victim. The shareholder owns the land. Accordingly, the victim decided to file a restraining order at Tbong Khmum Provincial Court to temporarily protect the land, but K Ms. Eun Oun sold the land under the protection order to the parcel of land for sale without the court's decision.
The victim then filed a complaint with the Phnom Penh Municipal Court for the court to assist in the search for justice based on the complaint. A court has ordered authorities to seek to arrest a woman who was selling the land and split the parcel of land for sale. To that claim. After the arrest, the authorities were preparing to send the suspect to the Phnom Penh Municipal Court this morning. By: Khim Bunnak