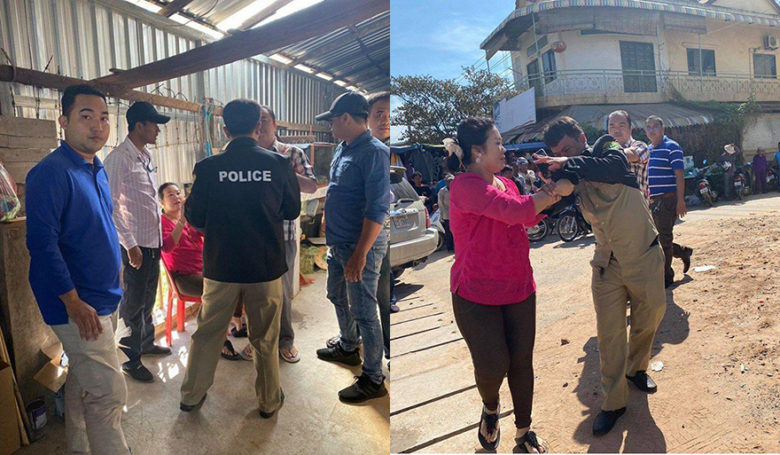 <! –
->
PHNOM PENH – A female suspect in the Ministry of Interior's hand and wrist collar was arrested Keo Sothea detained on arrest warrant in Phnom Penh Municipal Court prosecutor Keo Sothea Facebook has previously reported that the escapees are still illegally traveling. Agree to court on an order of entry as this order has been around for a long time.
The suspect was identified as Ying Eng, a 38-year-old female resident of the village of Boeng Salang commune, Tuol district. Phnom Penh land grab and was flirted with police while detained this morning on June 13, 2020 at Phsar Bati market, Khum Kraing Commune, Odong District, Kampong Speu Province.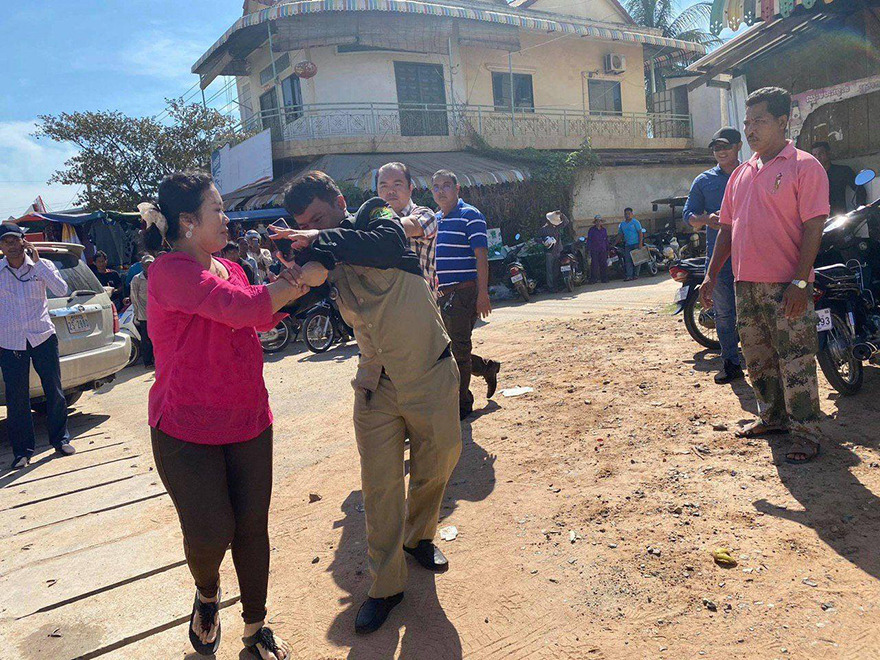 Notwithstanding the Phnom Penh Municipal Court's order, an official ran to the Ministry of Interior to request Get her out of the past, for having a lot of money And more than that, the woman is still free to walk around, boasting to others that she has a big back, and the court and the police Dare to do anything to them.
It should be highlighted that on the 13th of July, the Ministry of Interior's mild criminal police officers arrested the woman who The above named is following the arrest warrant issued by the prosecutor of the Phnom Penh Municipal Court, Mr. Sothea. June 12, 2020 Following the complaint of the victim, 65-year-old Leng Mov, a Cambodian, whose current address is Batdeng village, Khsan Kran commune, Odong district, Kampong Speu province. As police enforced the warrant, the woman and her husband, along with several other factions, shouted at the cops and blocked the police force. And so forth.
According to the lawsuit, the woman allegedly insulted and publicly threatened the victim, The elderly person has been out for money, and this woman is also a scandal surrounding the case. By co