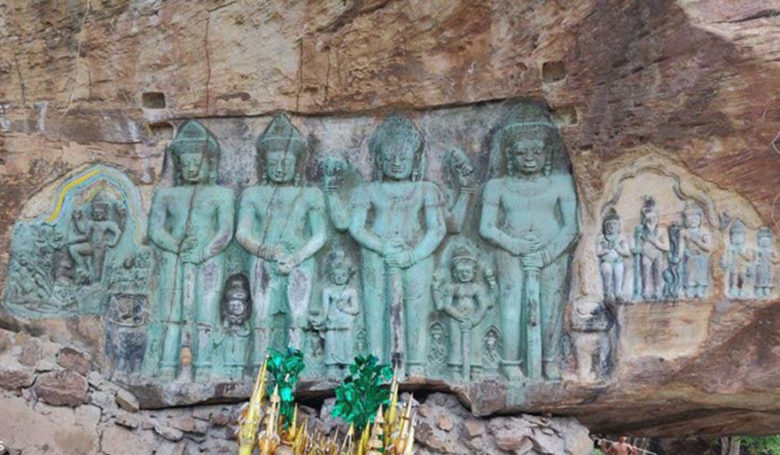 Siem Reap Province: The painting is a 11th century stone sculpture built in the ancient capital of Preah Jayavarman-Norodom Phnom Kulen National Park in the village Sastra, Svay Leu district, Siem Reap province.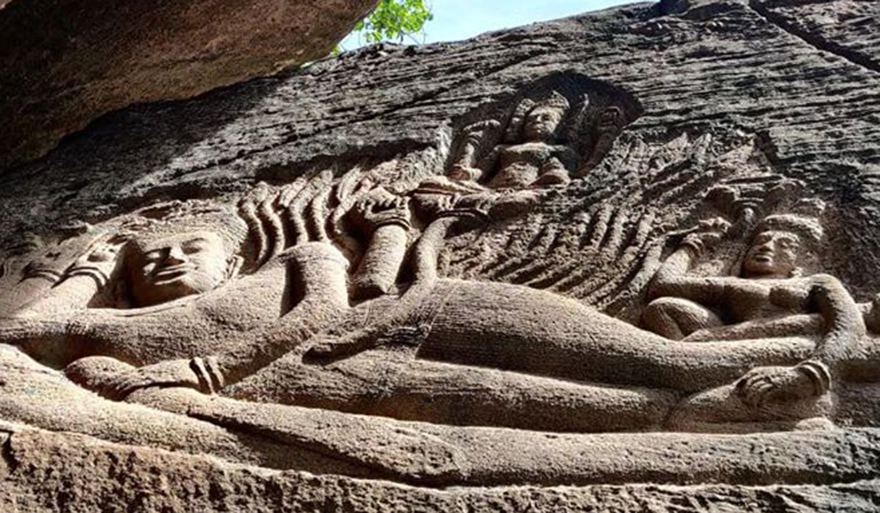 The paintings highlight the amazing images of the works of art of the Khmer ancestors, becoming a historical tourist site hidden in the nature of Protected areas of the Kingdom of Cambodia.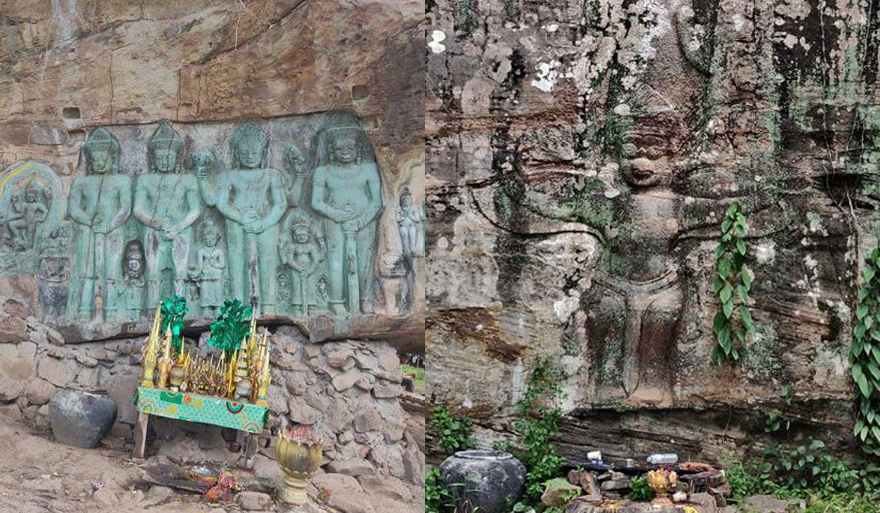 According to the inventory of archeological sites in the protected area of ​​the Ministry of Environment, the painting is a place rich in sculptures such as Preah Kanes Mean. 8 hands, 3 penis sculptures, Vishnu sculpture, riding on a garland, Vishnu sculpture, Vishnu sculpture, and Iso sculpture, a colorful painting of a fish, about 1 meter long The meter is bright red and has an inscription.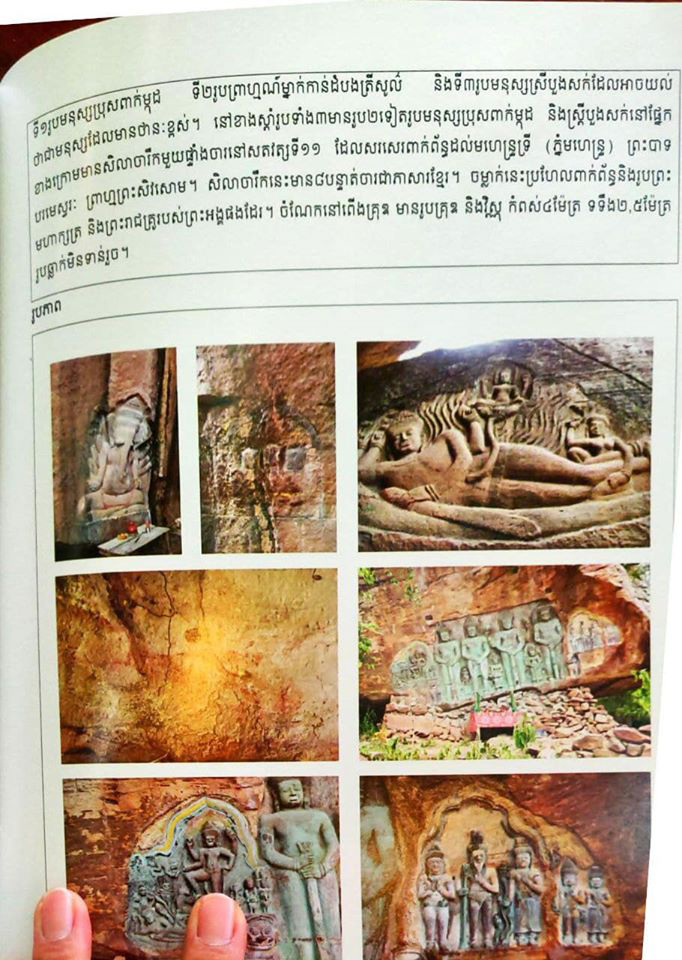 An 11th-century inscription shows that the painting was the site of the king's teacher, "God." Siva Somak »in which the inscription also shows Jayavarman II in the name of death" Preah Borem Svara and Phnom M Hen Phnom Kulen.
Photo: Sun Kong, director of the Siem Reap provincial environment department.