Pailin Province: Until the afternoon of August 10, 2020, a family was observed living in Otapuk Krom village, Tuol Lvea commune Pailin City, Pailin Province, has grown 32 sub-vegetables and beans to earn a living. But this August, market prices seem to be falling, which worries them as well.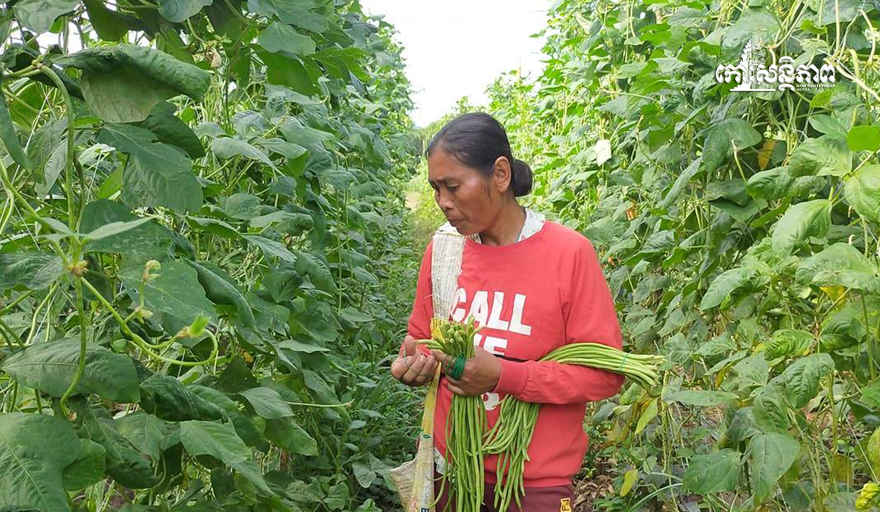 Source: Farmer Sok Pheap, female, 50 years old, husband Hin Nou, 50 years old, living in Otapuk Krom village, Sangkat Tuol Lvea, Pailin City, Pailin Province, described that he rented his village land for 500,000 Riel for one year to grow vegetables and beans. Pods. The source added that he planted 32 sub-plants, each 50 meters in length. After 6 weeks, the plant begins to flower and gradually harvest and sell to traders for almost 2 months Come on. For a day's harvest, 40 to 60 kilograms of beans are sold.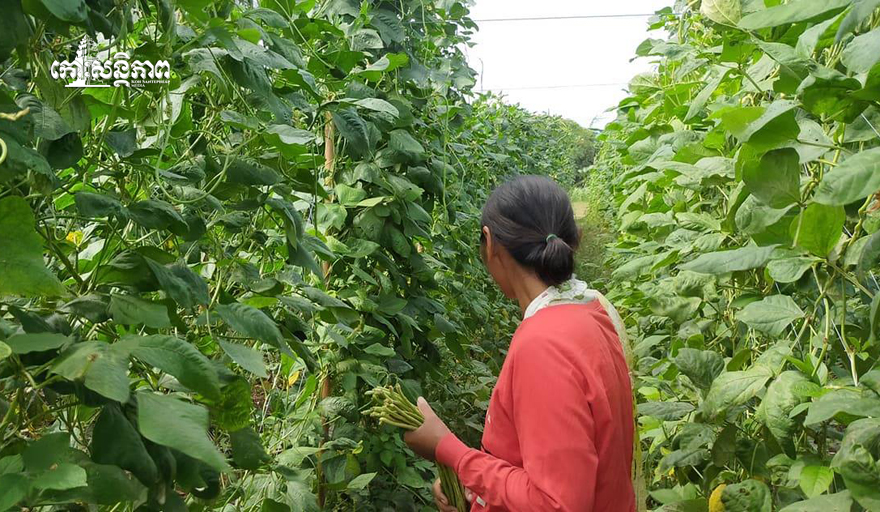 The market price in early July fell sharply, with traders buying beans at only 800 riel per kilogram. So far, the market price has risen slightly, with traders buying at 1,500 riel per kilogram. He stated that during the previous planting, traders bought 1 kg of beans for 3,500 to 4,000 riel, which could make him a profit. Some of the budget for subsistence, when imported from other provinces, also declines.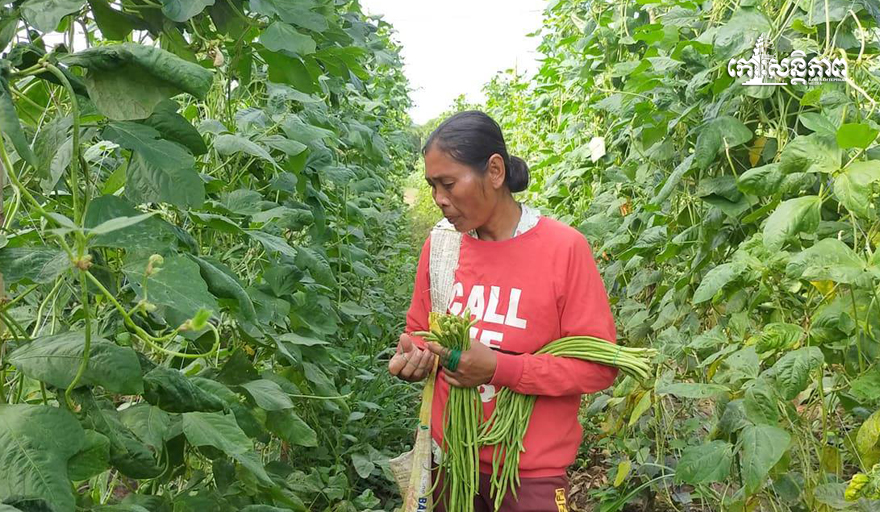 He added that after spending more than 4 million riel in capital, including renting land to buy seedlings, the debt has not been repaid. They are ready yet, maybe plant once or twice to pay them all. He also has some challenges, after the pods flower, the fruit seems to have a lot of ants and lice, difficult to care for, and the yield is Declining than in previous years, as he did not dare to use drugs or chemical fertilizers, lest it affect people's health. However, after harvesting the beans, his family will grow cucumbers again. By: Nia