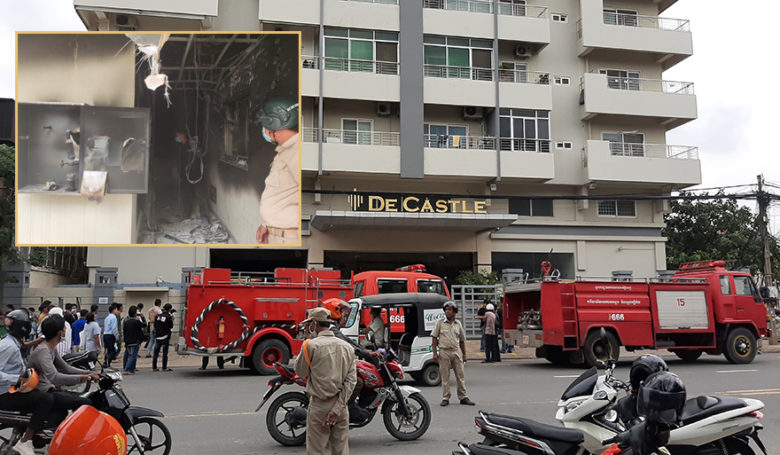 Phnom Penh: The light box on the 6th floor in the DE CASTLE condominium was electrocuted, causing a fire and There was a thick cloud of smoke inside the building, which surprised the security forces and the authorities intervened to help put it out.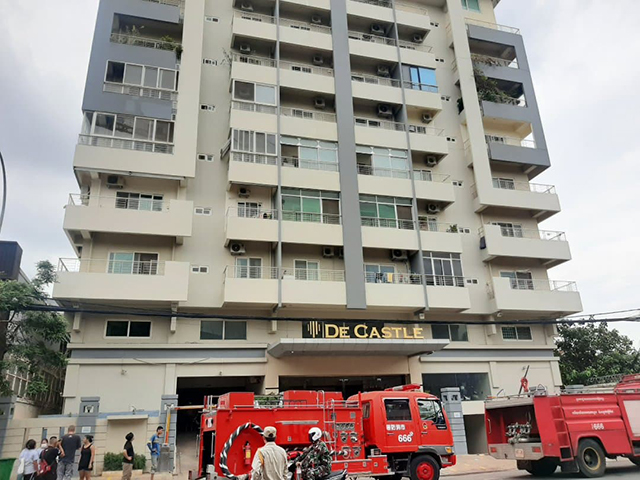 The above incident caused a surprise at around 11 am on August 7, 2020 on the 6th floor and 7 in DE CASTLE condominium building No. TK 24, Street 315, Sangkat Boeung Kak II, Khan Toul Kork, Phnom Penh.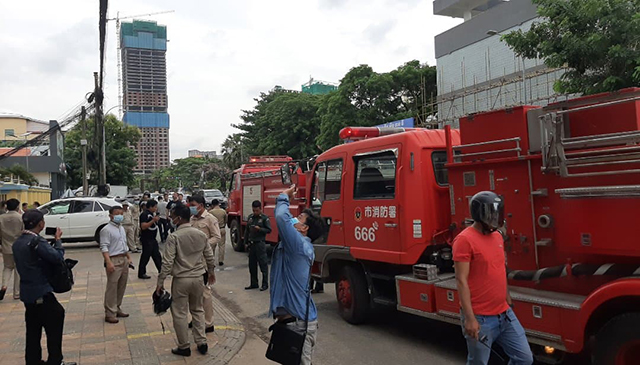 According to security sources, before the incident, they saw the light box on the 6th floor was electrocuted, causing The blaze and smoke billowed, leaving residents stranded and fleeing. Security forces immediately put out several fire hoses, and the power went out. Reached the seventh floor and later turned off.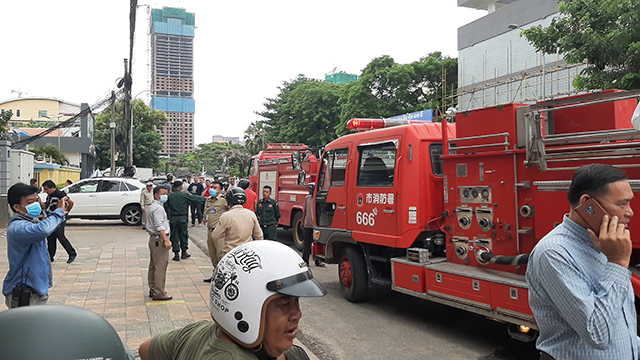 However, the fire did not spread seriously, only damaging the firebox and causing panic among residents. Still only. In that incident, the authorities and the police went to the scene and called two fire trucks to help. Intervention but no fire was extinguished and the fire was extinguished.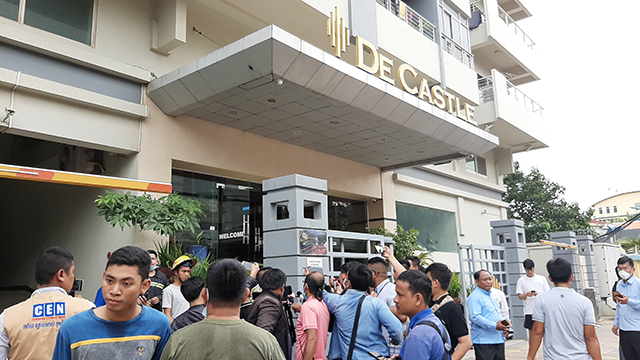 According to the Fire and Rescue Office of the Phnom Penh Municipal Police, there are four cabinets, each of which is the size of About 1 meter by 1.5 meters on the 6th and 7th floors were damaged by fire about 80 percent. The fire was caused by an electric shock. (Edited by: Thida)