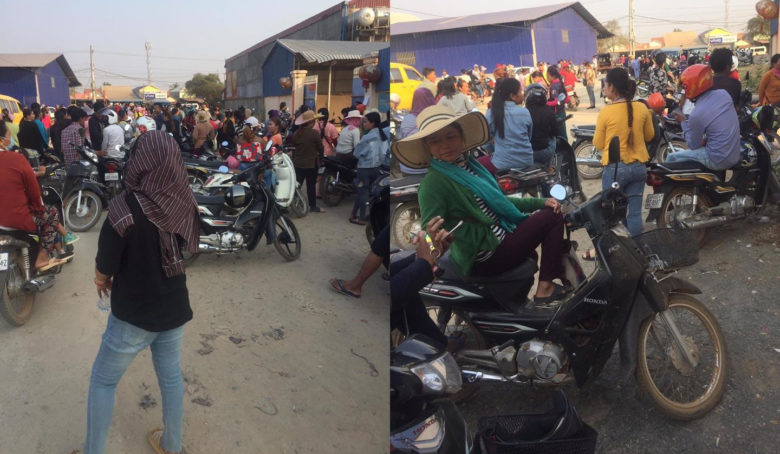 <! –
->
Kompong Speu: About 600 Workers Gather in front of New Best Global Textile Co., Ltd to demand workers' compensation ends As per the Labor Law this morning, March 11, 2020.
According to a Facebook post, "SALTAL-CENTRAL" quoted workers who worked there for It is learned that on February 10, 2020, New Best Global Textile Co., Ltd is located in Kahan district commune. Kompong Speu province's Samrong Tong announced that the factory would be suspended for one month due to its joblessness.
According to the source, for one month, workers received only $ 10 from the factory. But the factory's owner took the time to suspend him, and the factory manager said, "They cannot find "The new boss is not open and the factory is closed."
Remarks by Samdech Techo Hun Sen at the Peace Palace in the morning of February 24, 2020 Those who had to shut down for a while because of the raw materials from China had to pay 40 percent of the $ 190 base salary to the workers. At the same time, the government will give out another 20 percent to the workers, so they will receive 60 percent. In addition, the Cambodian leader also announced that the government would provide employment for the unemployed workers in this situation.
Moreover, on March 9, 2020, the official opening of National Road 55 and the construction of National Road No 10 Pursat Governor Samdech Hun Sen called on enterprise owners not to ban the employment contract with workers during the suspension. The foundation MFIs and banks – as well as the owner or landlord would also be consideration for the workers as well.