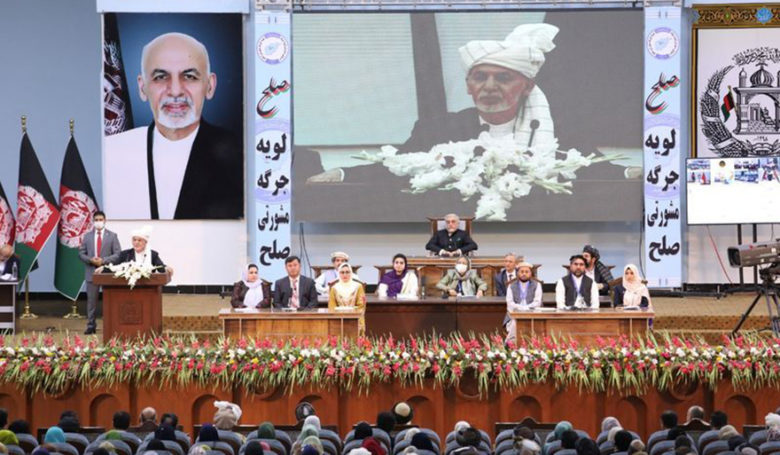 Afghanistan: Afghan authorities on August 9 agreed to release the Taliban radicals. 400 in hopes of paving the way for peace talks with the rebels.
The agreement to release the Taliban prisoners was made during a meeting of the Afghan parliament. The station is called LOYA JIRGA. In a resolution, the National Assembly declared that in order to overcome obstacles and enable the start of the peace process and the end of the bloodshed Then LOYA JIRGA approved the release of 400 Taliban.
Afghan President Ashraf Ghani has stated that he will sign
A decree ordering the release of these people.
Activists involved in bloody terrorist attacks in Afghanistan among prisoners released In particular, the attackers with a truck loaded with explosives in 2017 near the German Embassy. The attack killed more than 150 people, the deadliest attack ever since the overthrow. The Taliban regime in November 2001.
Peace talks between government representatives and insurgents are set to begin next week in Doha, Qatar. Grandpa. The Afghan president hopes the Taliban will promise a full ceasefire from now on.
The Taliban has not yet commented on LOYA JIRGA's decision. The meeting of the National Assembly was attended by about 3,000 tribal chiefs and the country's political officials.
US Secretary of Defense MARK ESPER, in an interview broadcast on August 8 on FOX NEWS, said that the United States US plans to reduce troop presence in Afghanistan to below 5,000 People from now until the end of November. This is a confirmation of the announcement of President Donald Trump. Excerpted from the website: yahoo (Edited by: Bopha)