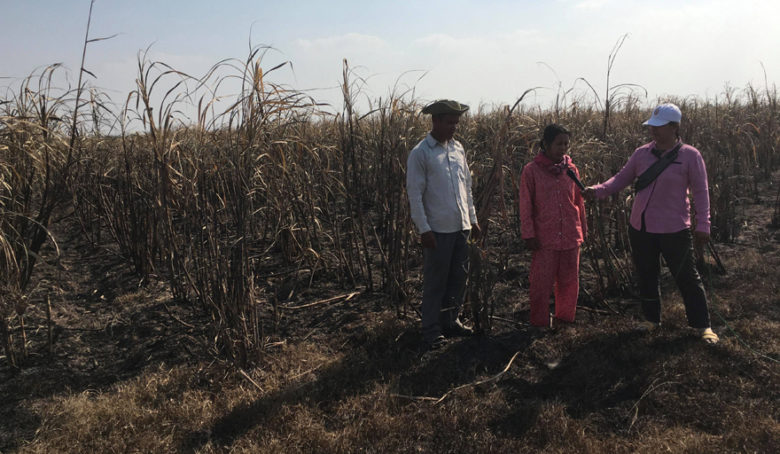 <! –
->
Svay Rieng province: Four families in Battambang village, Kiry Som commune, Svay Low district, have appealed to provincial authorities to help. Vietnam intervention burned three hectares of sugar cane and burned 110 acacia trees And 13 cashews for the past one year, not yet released By the end of February 23, 2020, there was a fire on their sugar cane for 3 hectares of 50 hectares. (Second time) people are calling on the provincial authorities to help find justice.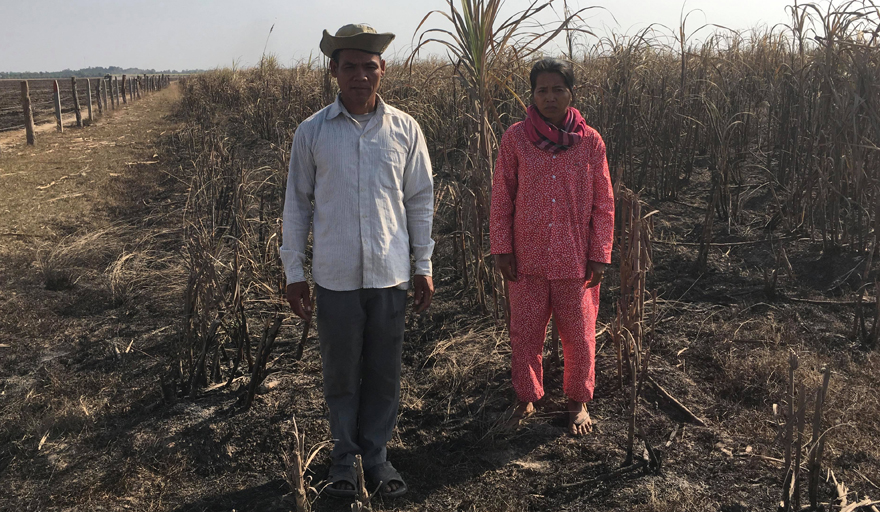 According to the victim, Sao Yoeun, a 50-year-old male and his wife, Mok Sophea, were farming at his farm. The village of Bati village, Kiriom Som commune, Svay Low district said that at 10:30 am on February 23, 2020 There was a fire in the sugar plantation of Sophat Samnang, a Vietnamese company VN) came to harvest sugar cane to burn the company's sugar cane
Sopheap Samnang caused the fire to spread to their farm, burning 3 hectares of 50 hectares of damage. Totally.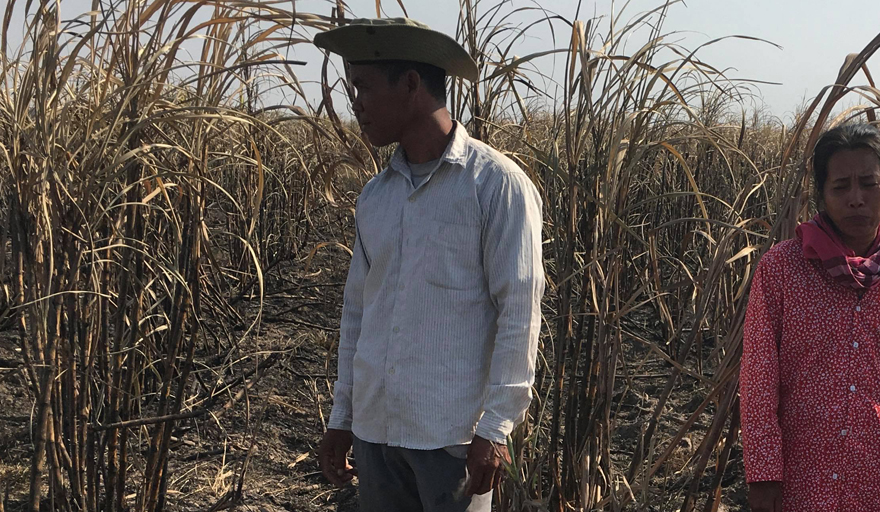 The source added that on March 26, 2019 at 12:00 pm there was a male vet 47-year-old Vietnamese national and Lay Phi male holding a Khmer nationality card 090040490 Vietnam has a Khmer wife living in Prey Ta Thu village, Kuk Som village, Svay Low district, Mecca Hippot Vietnam's sugarcane plantation cooperates with Sophat Samnang to grow sugarcane in Khum Kiriom commune, Svay Low district, province. Svay Rieng.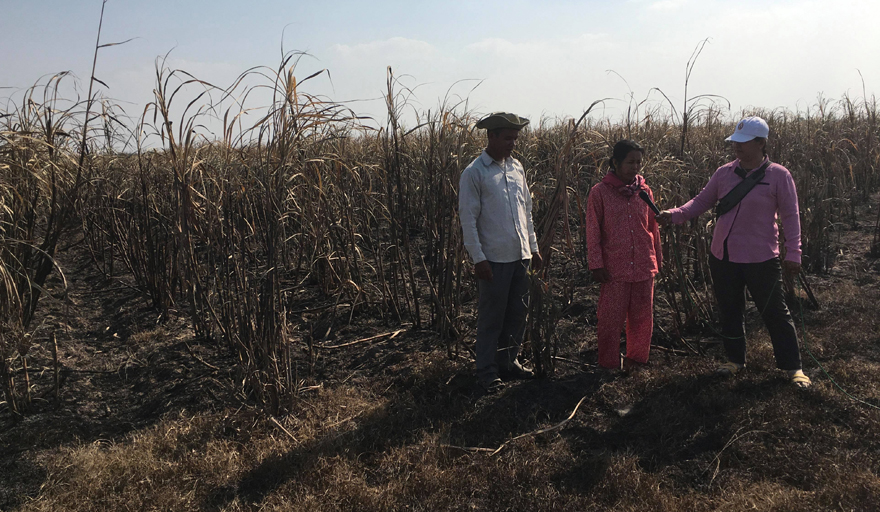 The two suspects set fire to the sugar cane burning 3 hectares 50 ha on March 27 2019 Burning Trees Burned by 123 Victims Arrested Suspect Vick in Sugar Cane Handed over to the police of the Kari Kiri administrative post, but the police officer Teachers do not get told that this is the police did not interfere.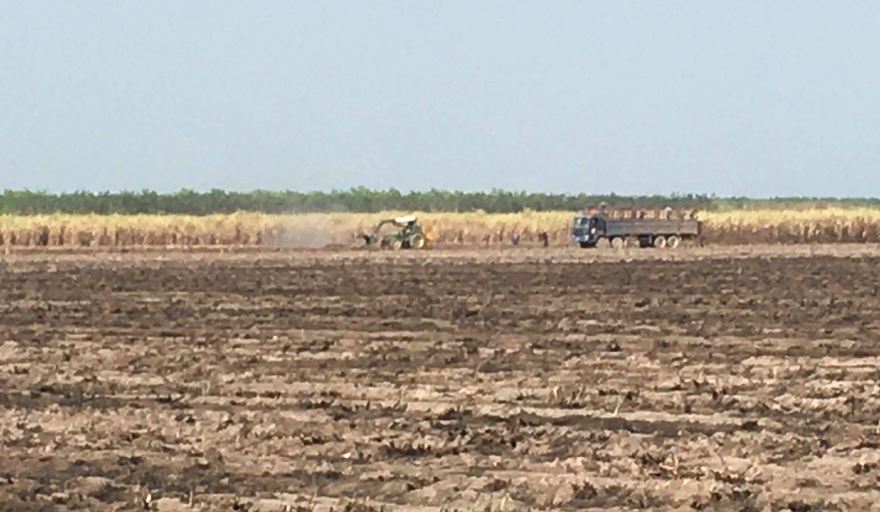 4 Villagers Complain to District Authorities Until Svay Rieng Authorities Sent The Case to Commissioner Continued investigation by the Provincial Criminal Office of the Provincial Criminal Investigation Bureau to call for Vok's name No, for one year, people have not received justice People burn their plantations are burned again.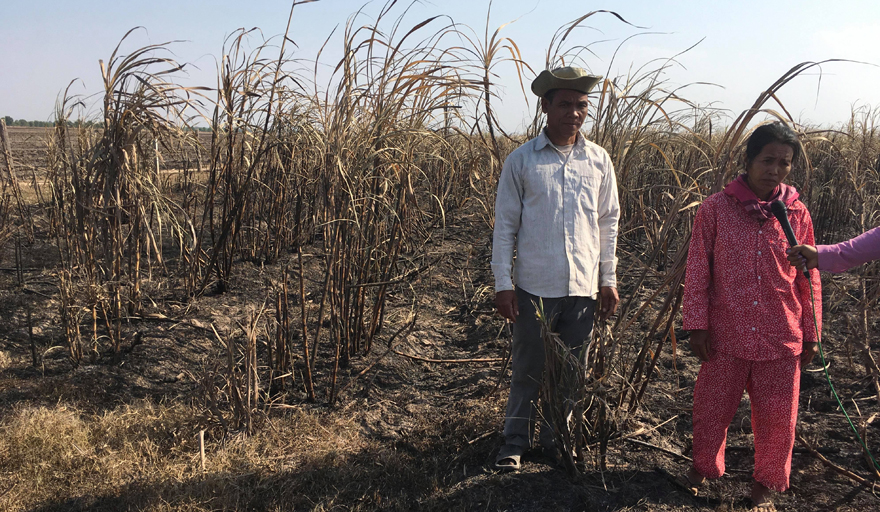 Regarding the case, Sopheap, a representative of Sophat Samnang, said his company was also a victim on the day. On February 23, someone burned 25 hectares of sugar cane and burned it to the ground 4 families living in 3 hectares of 50 hectares; And the people complained to Sophath Samnang for the compensation. The company is not responsible, and the people accuse the two, Lay and Vick, of being people Both are not employees of Sampath Samnang, they are people of Vietnamese companies and Vietnamese hip-hop companies are Just a cooperative company. So he is not responsible for people complaining to the authorities.