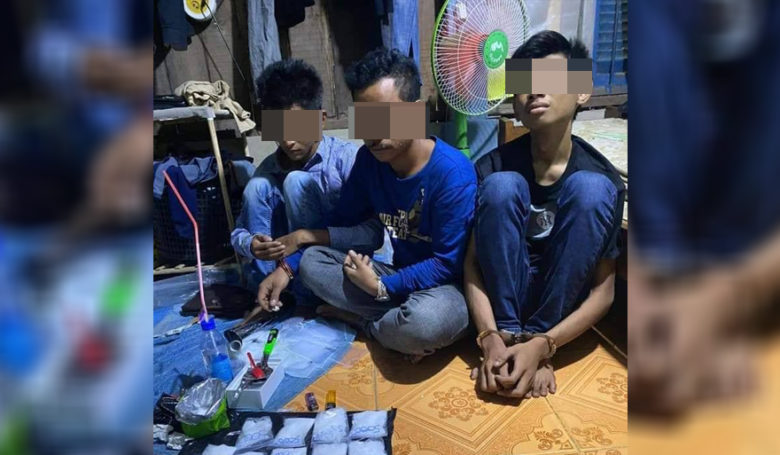 Kampong Speu Province: A group of 3 suspects involved in drug distribution and trafficking were arrested by Chbar Morn City Police in cooperation with the opposition police force. Provincial Drug Crimes Led by Brigadier General Mat Thuch, Deputy Commissioner for Anti-Drug Crime of Kampong Speu Provincial Police under the direction of Provincial Police Commissioner and with the approval of the Prosecutor of Kampong Speu Provincial Court, confiscated 16 illegal drug exhibits Package.
The crackdown on the above suspects at 12:15 pm on August 2, 2020 at Phsar Phsar Chas, Sangkat Svay Kravan, Chbar Morn City, Kampong Speu Province.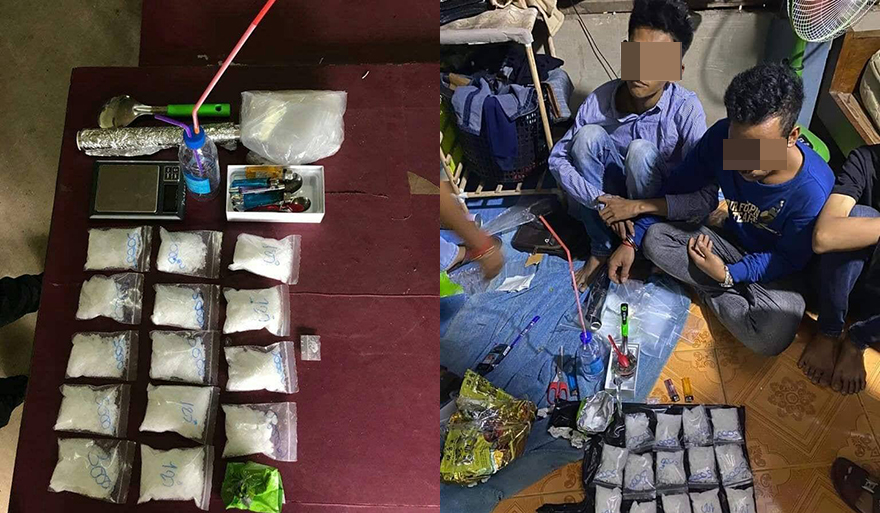 According to the police, the suspects involved in drug distribution and trafficking are: Mao Raden, male, 16 years old Year of Unreal Occupation, Residence in Commercial Village, Sangkat Rokar Thom, Chbar Morn City. Tros, Sangkat Svay Kravan, Chbar Morn City, and the third name is Pich Nasien, male, 17 years old, unreliable occupation, living in Phum O1, Sangkat 4, Krong Kampong Som, Preah Sihanouk Province.
The police officer said that before arresting the group of suspects, the Chbar Morn City Police Force searched for the group of suspects for a long time. As the suspects were always crowded with drug traffickers in the area, the force was able to crack down.
After the arrest, the police confiscated exhibits including white gram powder suspected to be drugs (16 packs of ice cubes, including 1 small and 15 large, 1 drug scale, along with some drug paraphernalia.
At present, the three suspects, along with the above drug exhibits, have been sent to court by the Office of Case Management for legal action.