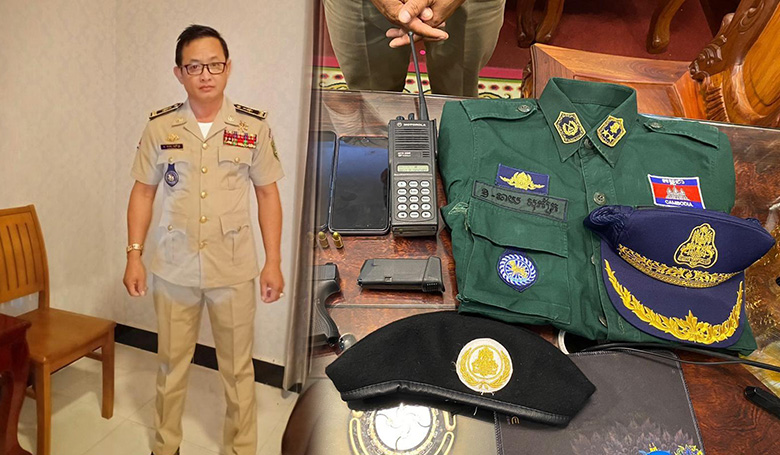 <! –
->
Criminal police arrest 2-star Interior Ministry man for fraudulent act $ 10,500 to run for police entry, but failed to evade refunds until threatened to kill Suffer if you keep asking for money According to the Facebook page of the Criminal Division of the National Police, the Ministry of Interior.
The two-star Interior Ministry police officer was arrested on May 4, 2020 in Phnom Penh's Chroy Changva commune. Prosecutor of the prosecutor Keo Sothea.
The suspect, 47-year-old Seng Sopheaktra, was identified as the suspect, according to Colonel Mom Chek, director of the Criminal Police Administration. Police detained 2-star police in the Interior Ministry for threatening to kill and threaten Using illegal weapons including $ 10,500 fraud case.
Lt. Col. Banach added that the suspect, along with a Glock26 pistol and some short-range weapons, had no letter. Use no.
The suspect also admitted that he had falsely claimed to be a two-star National Police officer at the Ministry of Interior and had taken the money. From $ 10,500 victim to run to the National Police, but failed and spent the victim. The victim's phone was sent a threatening text message Yes, if the claim continues. On May 4, 2020, police were arrested only once.
Currently, the specialty officer of the Criminal Police Department has filed a case to send the suspect to the prosecution with the Phnom Penh Municipal Court for further proceedings.